Irma's life and demise: 2 weeks of destruction and fear
,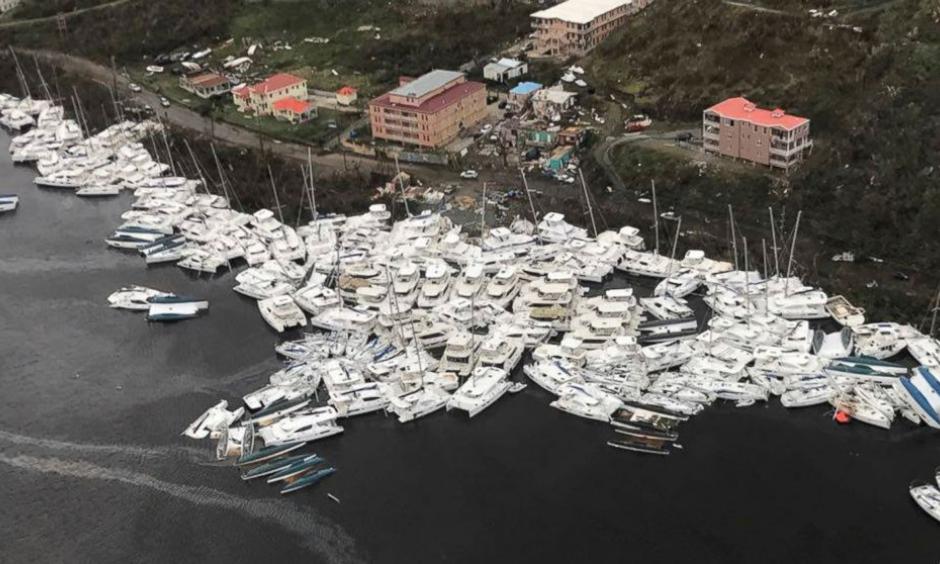 Irma, which flattened some Caribbean islands and enveloped nearly all of Florida in its fury, no longer exists. The open Atlantic's most powerful hurricane on record finally sputtered out as an ordinary rainstorm over Ohio and Indiana.
Irma's confirmed death toll is 61 and still rising, 38 in the Caribbean and 23 in the United States. In the U.S. alone, nearly 7 million people were told to evacuate, and 13 million Floridians were left without power in hot steamy weather.
This storm grew so immensely powerful over warmer-than-normal Atlantic water that it devastated the first islands in its path. Its gargantuan size — two Hurricane Andrews could fit inside it — spread so much fear that people all over the Florida peninsula upended their lives to flee.
"This was a large, extremely dangerous catastrophic hurricane," National Hurricane Center spokesman and meteorologist Dennis Feltgen said Wednesday, when he said the storm was over.
Colorado State University hurricane researcher Phil Klotzbach put it simpler: "Irma was a beast."
Irma generated as much accumulated energy in a dozen days as an entire six-month hurricane season would in an average year, Klotzbach calculated.
Just 30 hours after it became a tropical storm on Aug. 30, Irma was a major Category 3 hurricane. By Sept. 4 it had intensified into a Category 4, with 130 mph winds, and it wasn't near done.
It became a Category 5 storm the next day with top winds of 185 mph, the highest ever recorded in the open Atlantic. Only one storm whirled faster — Hurricane Allen reached 190 mph in 1980 over the normally warm Gulf of Mexico — but Irma held its ferociously high speeds for 37 hours, a new global record for tropical cyclones. It beat Typhoon Haiyan, which also reached 185 mph before killing more than 6,000 people in the Philippines. Irma ultimately spent 78 hours as a Category 5, the longest in 85 years for Atlantic hurricanes.
Irma's entire path, from its birth off Africa to its death over the Ohio Valley, stayed within the cone of the probable track forecast by the National Hurricane Center.