'The island is being eaten': how climate change is threatening the Torres Strait
Boigu Island, Queensland 4875
,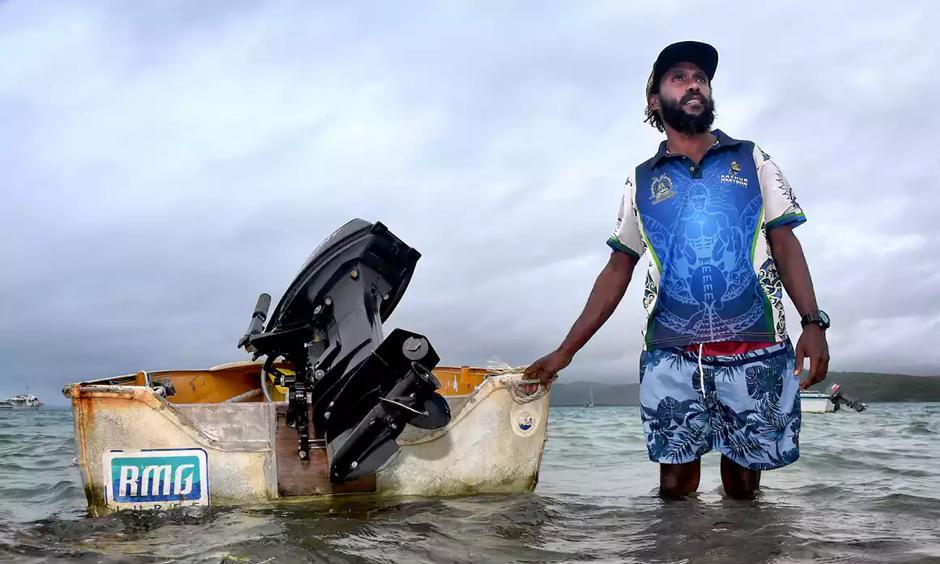 Torres Strait residents face being forced from their homes by climate change, as their islands are lost to rising seas.
On Boigu Island, the most northerly inhabited island in Australia, just six kilometres from Papua New Guinea, the community's cemetery faces inundation and roads are being washed into the sea. A seawall installed to protect the community is already failing.
Boigu elder Dennis Gibuma says the situation is worsening every season.
"Our seawall is no longer any good," he says. "When the high tide and strong winds come together, it breaks. We pray we don't lose our homes. We don't want to leave this place."
Masig Island, to the south-east of Boigu, is less than three kilometres long, and just 800m across at its widest point. Also known as Yorke Island, the low-lying coral cay is steadily being lost to the waves.
"The island is being eaten," says Songhi Billy, an engineering officer on Masig. "This is a big issue. I kind of feel hopeless in a sense. Our land is part of us.
"In the short term, we can do what we can. We can't stop the erosion, our hope is to slow it down."