'It's all gone': Hurricane-ravaged Dominica fighting to survive
,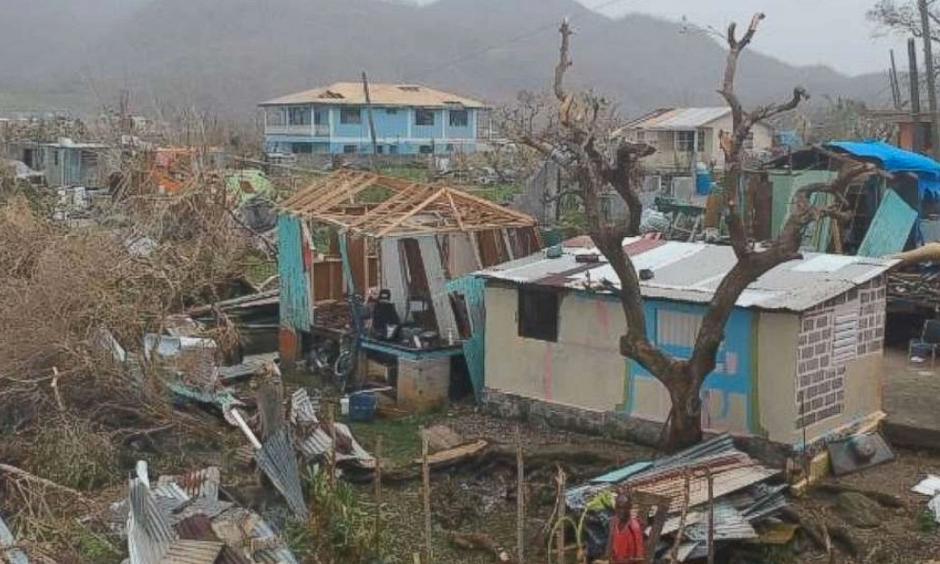 Many countries, including the United States, have suffered from this year's brutal hurricane season. But the one with the highest death toll per capita was Dominica -- a close-knit, mostly Christian nation that was left at the mercy of a hurricane that shared a name with the mother of Christ: Maria.
To date, 26 people are confirmed dead, 31 are still missing, and more than 50,000 people are displaced on an this island that has a total population of roughly 74,000.
...
No one on the island has access to running, drinkable water, and with sewage systems destroyed, residents are contending with fears of diarrhea and dysentery. Much of the island remains without power, too.
For the vast majority of Dominicans, the choice to leave their home country isn't available. More than 85 percent of houses have been damaged, and of those, more than a quarter simply do not exist anymore, leaving many homeless.
Not even the country's prime minister was spared – the roof of Roosevelt Skerrit's house was blown away and its floors flooded.
...
As one ferocious storm followed another this hurricane season, Skerrit told "Nightline" that his country was on the front line of climate change and that its very survival was in question. Its future could serve as a warning to the world on the destruction global warming could bring.
"To deny climate change … is to deny a truth we have just lived," he told the United Nations five days after the storm, telling the world body that island nations like Dominica are paying the heaviest price for a phenomenon they had little to do with.
"No generation has seen more than one Category 5 hurricane. We've seen two in two weeks," Skerrit told Pannell. "So if you want to have information that … climate change is a real phenomenon."