John Kerry just visited the most stunning example of our changing climate
,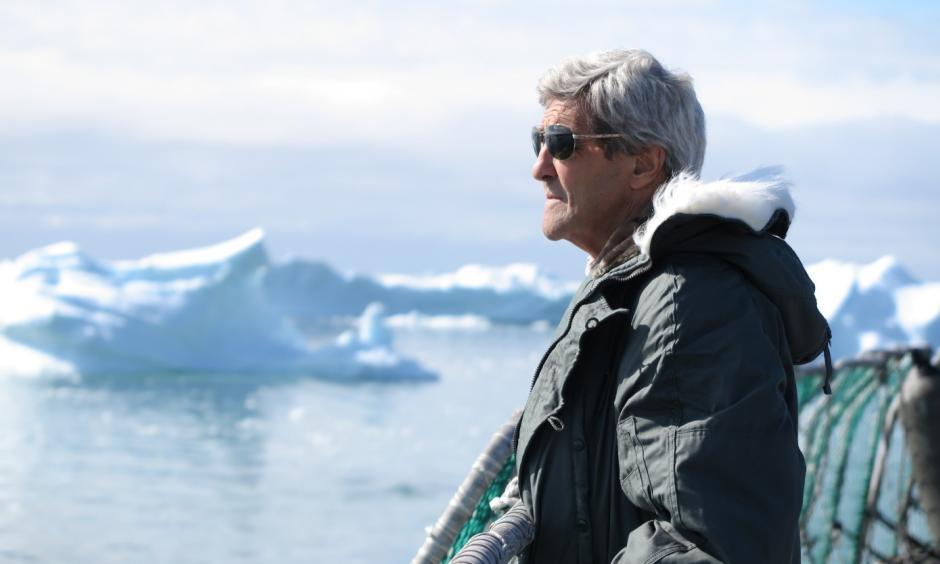 On board the HDMS Thetis, a Danish ship, alongside foreign ministers from Greenland and Denmark, Kerry put it like this:
"So out of this particular ice fjord, the most active ice flow in the Northern Hemisphere there's 86 million metric tons of ice each day flowing out into the ice flow, breaking off. I was told coming in here by the pilot of our airplane, who has lived here all his life, that there is enough water being emptied off the ice flow into the Arctic that it would take care of the city — and each day, there is enough water that would take care of the city of New York for an entire year. So this is gigantic transformation taking place and you can see it in the naked eye as you see where the ice has retreated from just in the last 15, 20 years, where the marks are still left"