Large Wildfires Force Evacuations In California; 5,000 Firefighters Deployed
,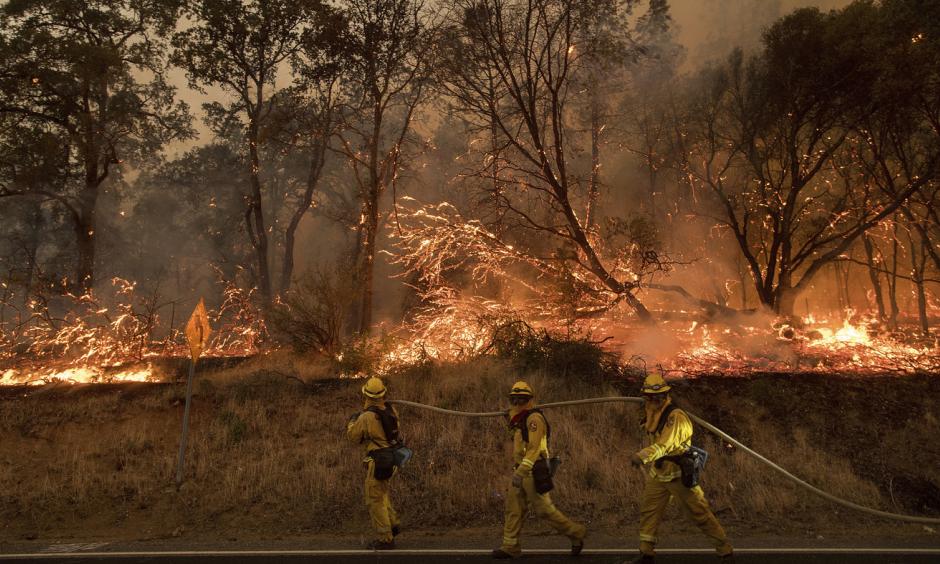 Hot and dry conditions in the West are feeding wildfires in the U.S. and Canada, prompting evacuation orders for thousands of people. In California, some 5,000 firefighters are battling 14 large wildfires, state officials say.
"The Whittier Fire, which is burning in the Santa Ynez Valley of Santa Barbara County, is especially concerning for firefighters because it's near hundreds of homes," reports Debra Greene from member station KCLU. "It has already destroyed some structures, and mandatory evacuations are in place."
The Whittier Fire started Saturday and spread quickly. It's burning in steep, rugged terrain with plenty of fuel. Greene quotes Mike Eliason of the Santa Barbara County Fire Department saying, "A lot of vegetation hasn't burned on this side for a good 40, 50 years on the North Slope. So, it's a very difficult fight."