The last advancing Juneau Icefield glacier begins its retreat



 United States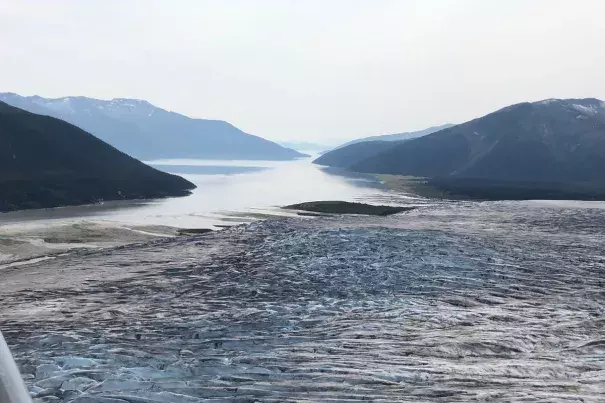 The massive Taku Glacier has grown for nearly 130 years, extending deep into fjords and its namesake river southeast of the Alaska capital. Now, measurements indicate the Taku has ended its defiance of Alaska's warming climate and become the last of the Juneau Icefield's dozens of glaciers to retreat.
Chris McNeil, a U.S. Geological Survey geophysicist whose as-yet-unpublished scientific paper chronicles the glacier's change, said the Taku's reversal could send icebergs into the Inside Passage and the Port of Juneau, as it did in the late 19th century and early 20th century.
...
Even if Juneau never becomes an urban Glacier Bay, McNeil said, the reversal of the Taku on its own represents "a pretty important benchmark in regard for glaciers and climate change in Alaska."
...
This summer was the second-warmest on record in Juneau, and four of the five warmest summers have come since 2016. (The warmest was in 2004.)