The Last Spot on Earth Just Passed a Historic Climate Milestone
,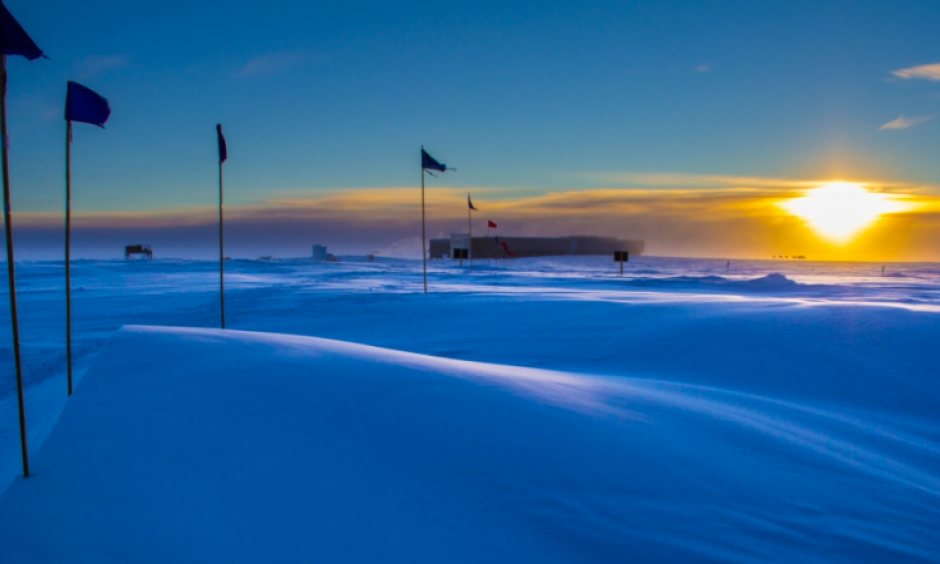 On May 23rd, something extraordinary happened at the South Pole. For the first time in 4 million years, carbon dioxide concentrations cleared 400 parts per million (ppm). It's the last climate-monitoring spot on Earth to pass the historic milestone.
The South Pole is experiencing the same relentless warming trend as the rest of our planet, but owing to the fact that most of humanity's carbon emissions are occurring far, far away in the northern hemisphere, the atmosphere at the bottom of the world takes a little time to catch up. It finally has, according to new data from the South Pole Observatory.
"The far southern hemisphere was the last place on earth where CO2 had not yet reached this mark," Pieter Tans, the lead researcher at NOAA's Global Greenhouse Gas Reference Network said in a statement...
[C]limate scientist Ralph Keeling recently [said], "we are now in a new era of Earth history." It's up to us to decide just how different that new era will look