At Least 22 Dead as Tropical Storm Nate Batters Central America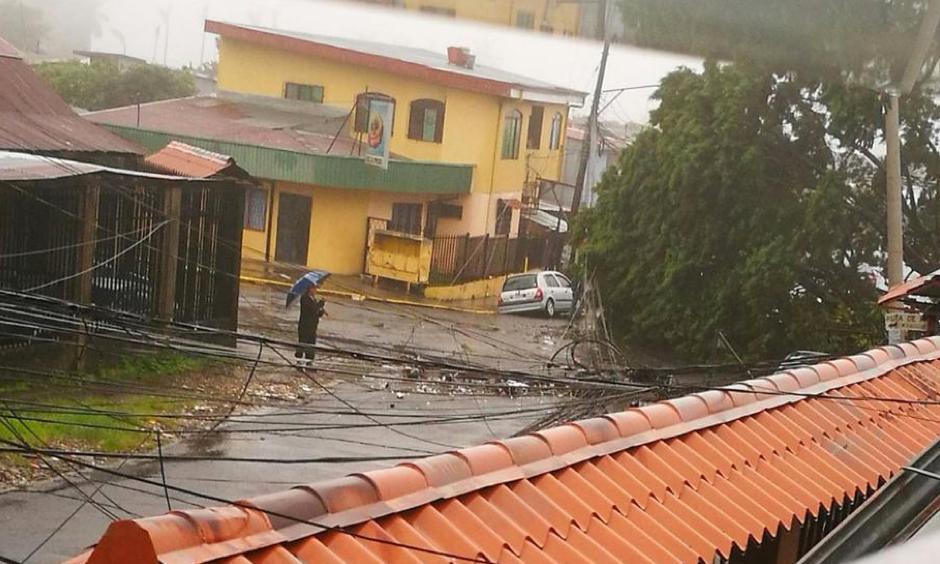 At least 22 people were killed Thursday after Tropical Storm Nate moved over Central America with clusters of heavy rain and gusty winds.
In Nicaragua, at least 15 were killed, including two women and a man working with the Health Ministry to provide aid were killed after being swept away by a flooded canal in Juigalpa, vice president and spokeswoman Rosario Murillo told the Associated Press.
Costa Rica's Judicial Investigation Organism said Thursday that there have been seven deaths in the country and 15 are missing.
Nate and the larger circulation it developed from produced heavy rain over Central America the last few days, according to weather.com meteorologist Chris Dolce. This rainfall has already caused flooding and more flooding is likely as the storm lifts northward toward Mexico's Yucatan Peninsula late this week.
In Costa Rica, at least 5,000 people have been driven into emergency shelters in the country, according to AP. All public schools and offices will remain closed through Friday, the Costa Rica Star reports.
Coastal U.S. States Prepare
Nate will impact the U.S. Gulf Coast this weekend, with landfall mostly likely to occur Sunday between southern Louisiana and the western Florida panhandle.
Florida Gov. Rick Scott declared a state of emergency Thursday for 29 counties in response to the storm.
"Tropical Storm Nate is headed north toward our state and Florida must be prepared," said Scott in the release. "I have declared a state of emergency for 29 counties in Florida to make certain that state, federal and local governments are able to work together and ensure resources are dispersed to local communities. By declaring an emergency in these counties, we can also ensure that there is no hindrance in the transportation of supplies and assets."
In New Orleans, where a flood in early August revealed malfunctioning pumps across the city, officials met to discuss the status of the drainage systems. Repairs have been made, NOLA.com reports, but not all of the turbine generators are fully operational yet.