Levee Failure in Pocahontas, Arkansas, Prompts Flooding Emergency; Hundreds of Roads Closed in 3 States
,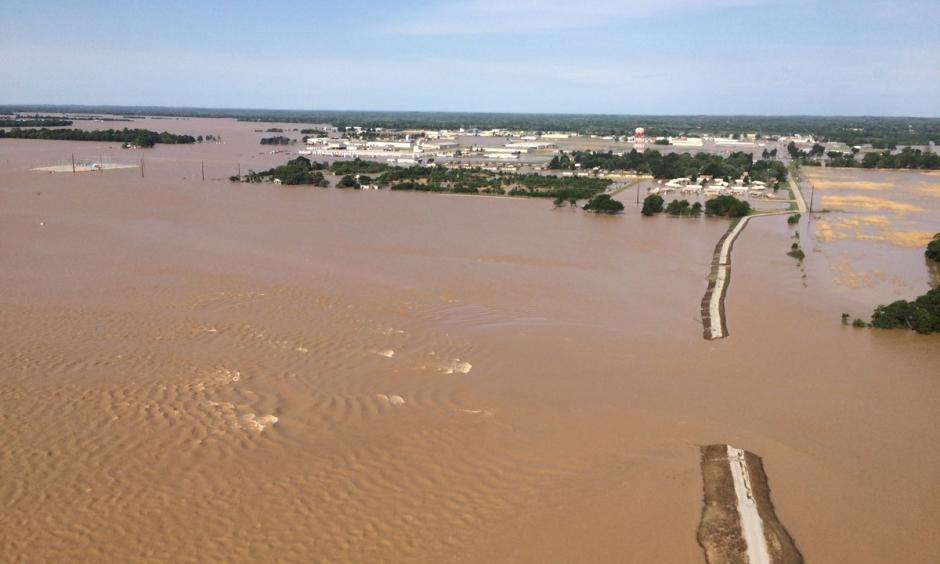 A levee failure in Pocahontas, Arkansas, prompted a flash flood emergency Wednesday as water gushed into the town of about 6,500, confirmed the National Weather Service.
A mandatory evacuation order was issued Tuesday in anticipation of the break in the town located about 125 miles northeast of Little Rock, reports the AP.
Meanwhile, in Missouri, residents are being asked to evacuate West Alton, which is located 20 miles north of St. Louis on the Missouri River and is home to about 500. Authorities fear a breach of a nearby levee, reports the Associated Press.
Another levee breached in Franklin County, southwest of the city, early Wednesday, but flooding mostly affected farmland.
The flooding has forced Missouri transportation officials to close Interstate 55, along with other major routes Wednesday, effectively cutting off St. Louis from any roads to the southeast.
Storms and heavy rains that began over the weekend led to flooding that has forced the closure of hundreds of roads in Missouri, Arkansas and Illinois. At least 20 people have died from the weekend storms and subsequent flooding.