From London to Shanghai, world's sinking cities face devastating floods
,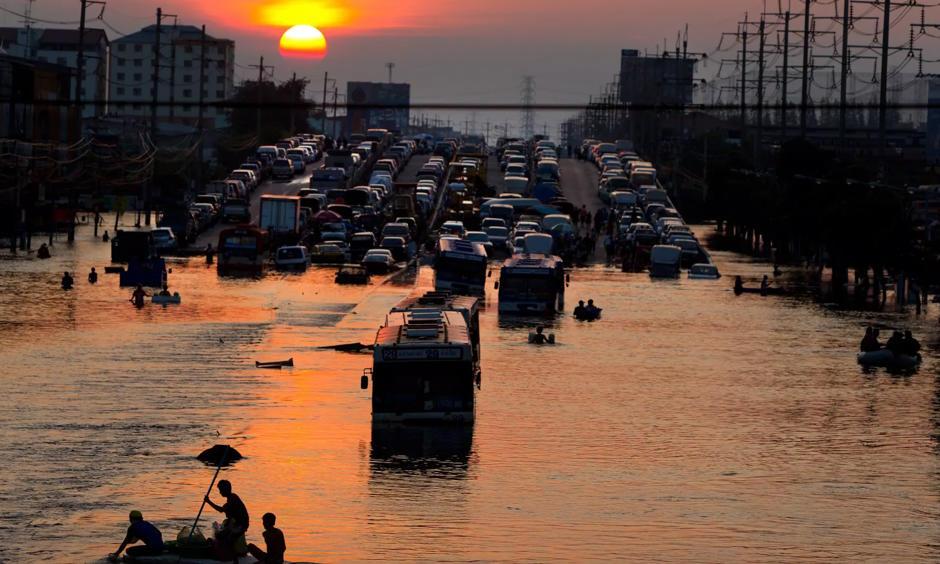 London, Jakarta, Shanghai and Houston and other global cities that are already sinking will become increasingly vulnerable to storms and flooding as a result of global warming, campaigners have warned ahead of a landmark new report on climate science.
The threat to cities from sea level rises is increasing because city planners are failing to prepare, the charity Christian Aid said in the report. Some big cities are already subsiding – the ground beneath Shanghai, for instance, is being pressed down by the sheer weight of the buildings above – and rising sea levels resulting from global warming will make the effects worse.
The cities named in the report are sinking for a variety of reasons. Jakarta is thought to be subsiding by 25cm a year largely because of groundwater extraction, and Houston is sinking as the oil wells beneath it are depleted. Bangkok's skyscrapers are weighing it down, while London is slowly sinking for geological reasons: Scotland is slowly rebounding after having been weighed down by glaciers during the last ice age, which is pushing southern England downwards like a see-saw.
...
The world has already warmed by roughly 1C from pre-industrial levels, and sea levels could rise by 40cm if that increases to 1.5C, previous science from the IPCC has suggested. Sharp brakes on greenhouse gas production are expected to be needed to halt the rise.