Looking for Answers, Times Reporters Tested the Water in Houston
,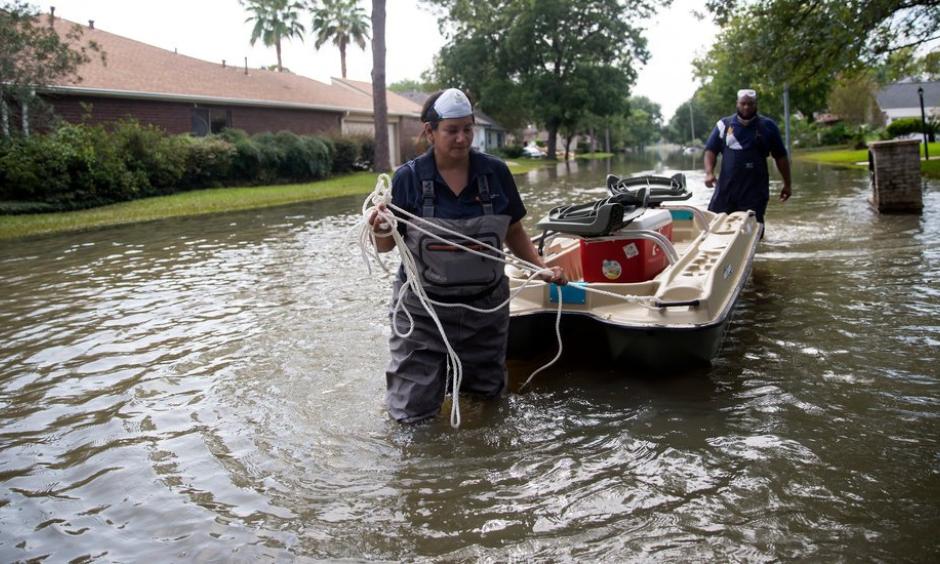 For survivors of a disaster like Hurricane Harvey, the danger isn't over when the waters recede. In most floods, especially those in a highly industrial — and polluted — area like Houston, the water can carry and then deposit other threats: dangerous bacteria, toxic chemicals from factories and waste sites, plus alligators and snakes.
Times reporters couldn't do anything about the reptiles, but we wanted to warn people about the possibility of getting sick from nasty bacteria and hazardous pollutants. So shortly after the hurricane ended, we embarked on our own scientific analysis of the water in various Houston neighborhoods — the results of which led to an article that we published earlier this week.
...
Our tests also showed that, along the way, the sewage picked up lead, arsenic, chromium and other stuff you don't want your kids to play in.
Outside a house at the Clayton Homes complex, there were piles of debris — mattresses, rugs, stuffed animals, algebra books and family photos — atop an upside-down refrigerator.
Inside, there was an unbelievable stench. I took one step and turned around. (Even with a mask, breathing made my throat burn.) But the researchers were stoic and spent an hour taking samples, providing us with the first measure of toxicity inside a flooded house.
The results were terrible: The level of E. coli (an indication of fecal contamination from the sewage) was 135 times what is generally considered safe, and there were raised levels of lead and other hazardous metals. Meanwhile, Jack and his team found a truly dangerous threat: liquid mercury beads, spread out over the sand.