Louisiana Floods Directly Linked to Climate Change
,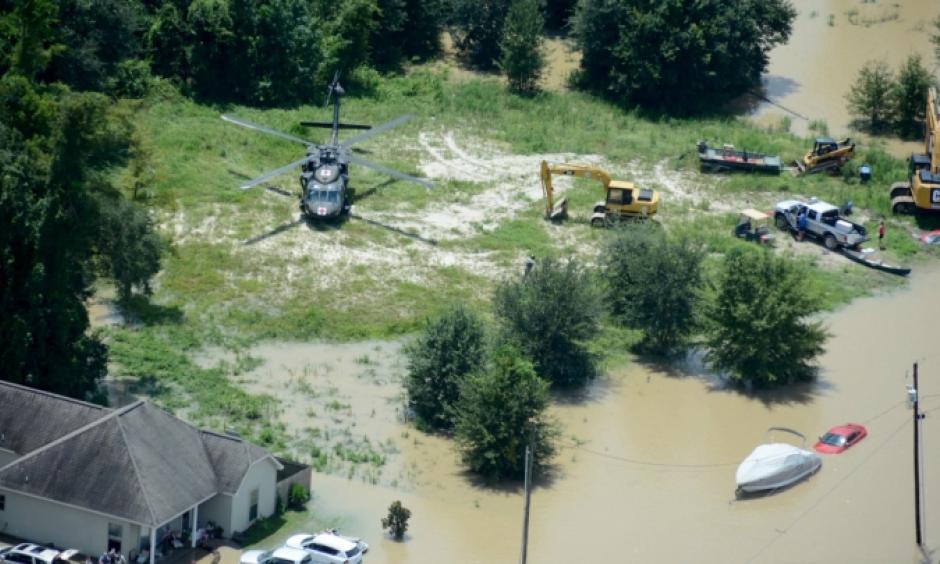 Climate change played a heavy role in the nightmarish storm that brought a three-day deluge to coastal Louisiana last month, triggering floods that killed 13 and left thousands more homeless, research released Wednesday showed.
The unprecedented 1 to 2 feet of rain that fell over parts of Baton Rouge and nearby communities over several days in the middle of August stunned experts. While such deluges are rare, the new research indicated that the likelihood the region will experience them may have doubled during the past century.
"This is a storm that's going to be studied for years to come," said Barry Keim, the Louisiana state climatologist and a professor at Louisiana State University. He was not involved with the study, which was published as a discussion paper Wednesday before being peer reviewed.
The findings were consistent with the general principle that global warming caused by greenhouse gas pollution from energy, farming and deforestation is increasing the risk and intensity of heavy storms worldwide