Louisiana governor requests bailout as flood costs rise to $15bn
,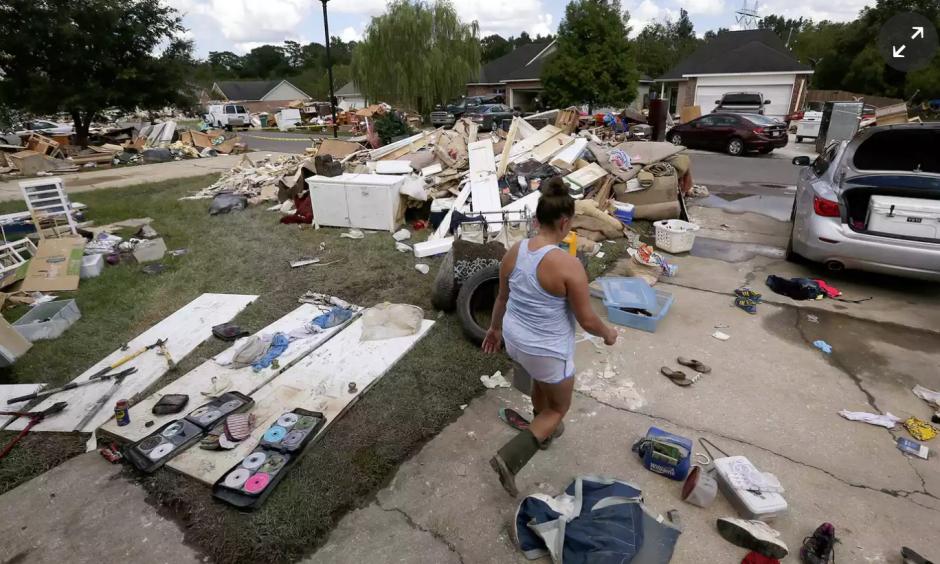 The cost of August's historic flooding in Louisiana is surging into view now, and rising as fast as riverwater. It could hit $15bn, according to a new report, and state officials and residents have begun scrambling to find money as southern Louisiana slowly dries out.
Flood insurance will cover only a fraction of the cost, because 80% of the homes affected – more than 110,000, and almost as many vehicles – had no such insurance. The region has never flooded in living memory, and in many areas flood insurance was not even available.
On Friday during a trip to Washington, Governor John Bel Edwards requested a $2bn bailout package in addition to the money the federal government has already pledged. In a two-day series of meetings with aid brokers in every corner of the capital – representatives, senators, and the president's advisers – Edwards stressed that his state wouldn't survive without a swift drop of cash