Lyme cases in Maine rose to another record in 2016
,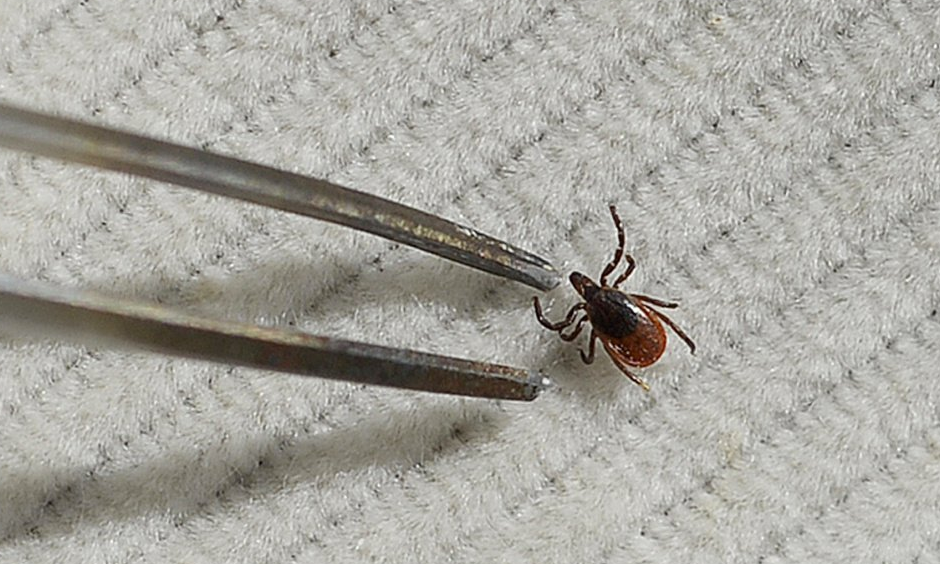 Reported cases of Lyme disease reached an all-time high of 1,464 last year in Maine, according to the Maine Center for Disease Control and Prevention. That beat the previous high of 1,410 reported in 2014.
After a harsh winter in 2014-15 that might have knocked back the deer tick population, Lyme cases dipped slightly to 1,210 in 2015 before skyrocketing in 2016.
...
Lyme cases surged last fall after an extremely dry summer had caused ticks to be in a hibernation-like state, said Charles Lubelczyk, a field biologist with the Maine Medical Center Research Institute's "tick lab."
...
The institute is conducting a multiyear study about how deer ticks survive winter, and so far about 70 percent of the ticks in the study have survived the cold in southern Maine.
"We have had a far higher survival rate than we expected," Lubelczyk said.
Now that the weather is turning warmer, the ticks should be out in force starting this week, he said.
...
The deer tick's range is expanding, Lubelczyk said, and his researchers are seeing more ticks Down East and in northern parts of the state than they did five to 10 years ago, as climate change takes hold.