Marshall Islanders Set To Become Climate Refugees Before International Law Can Catch Up
,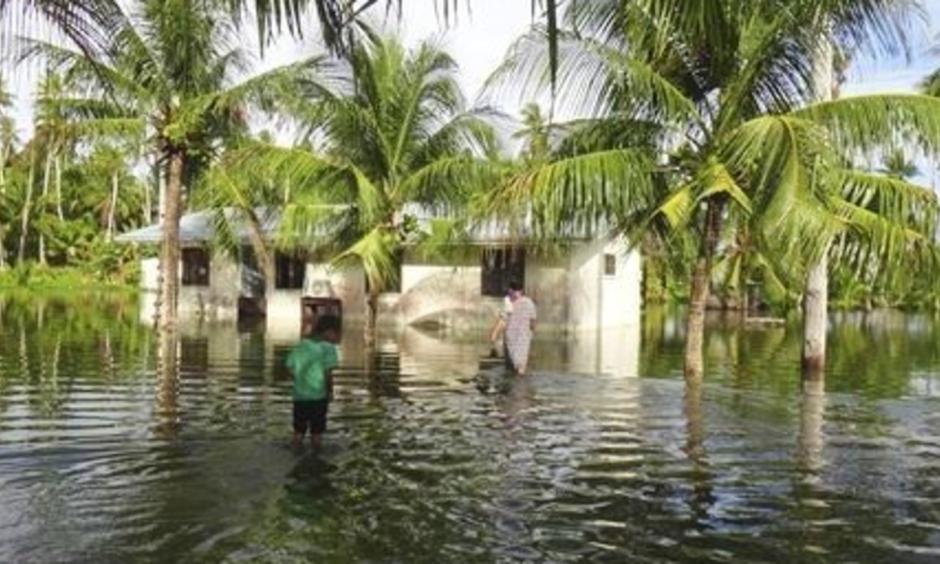 As warming seas climb their shores, Marshall Islanders face becoming climate refugees before the international community can decide what rights, if any, that status confers.
Sandbags surround the Majuro airstrip while hurriedly-built bridges span flooded sections of road, and many Marshall Islanders have built seawalls to protect their homes on this remote nation in the Pacific Ocean.
The Marshall Islands are made up of five main islands and 29 coral atolls spread across three-quarters of a million miles of ocean, but they amount to just 70 square miles of actual land. And even that is now at the mercy of the seas, which are rising thanks to climate change.
The United Nations has predicted sea levels will rise by up to three feet by 2100 if global carbon emissions continue unchecked, and a recent paper published in the journal Nature said this estimate should be doubled to more than six feet because of ice melt in Antarctica.
The Marshall Islanders seem destined to become climate refugees as the whole country threatens to disappear below sea level by the end of the century. And the seas are rising faster than international law can adapt. There is no international recognition of people displaced by climate change as refugees, leaving them without legal protection or rights