Mass Sea Star Deaths Shake Up Marine Food Chain
Howe Sound, British Columbia
,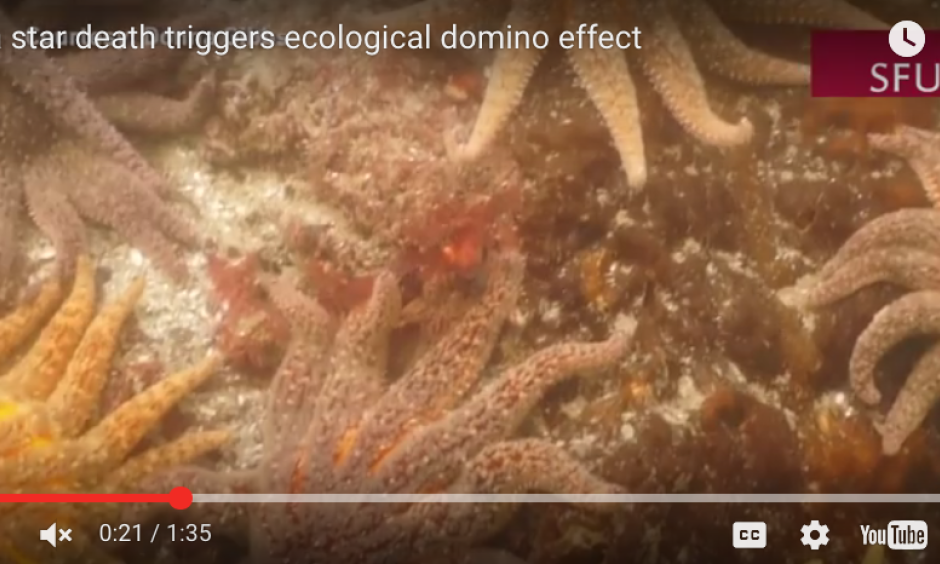 The mass death of sea stars on North America's west coast in 2013 was one of the largest events of wildlife mortality ever recorded. And with millions of sea stars dying between Alaska and Mexico's coasts, the status quo of marine food chains has been transformed, scientists have found.
A wasting disease has been killing sea stars. It begins with lesions, followed by body fragmentation, then death. Since 2013, the seabed has been littered with their arms and discs. Researchers have linked some of the deaths to warming sea temperatures due to climate change and a transmissible virus.
"It took literally just a few weeks for some of the most abundant sea stars that we have in Howe Sound -- these are sunflower stars, up to a meter across -- to completely disappear," said Isabelle Côté, a marine ecology professor at Simon Fraser University.
Côté and other SFU researchers found that only one-tenth of sunflower stars in B.C.'s Howe Sound are left