Massive storm roars into East Coast; record cold to follow
by
Chicago Tribune via Associate Press
,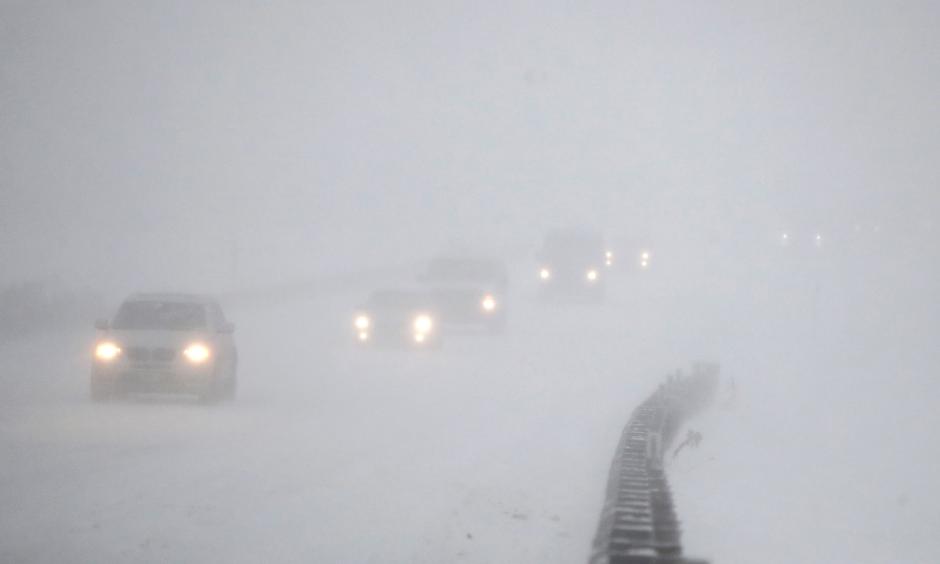 A massive winter storm roared into the East Coast on Thursday, dumping as much as 17 inches of snow in some areas and unleashing hurricane-force winds and historic flooding that closed schools and offices and halted transportation from the Carolinas to Maine.
Forecasters expected the storm to be followed immediately by a blast of face-stinging cold that could break records in more than two dozen cities and bring wind chills as low as minus 40 degrees this weekend.
...
In New England, the powerful winds brought coastal flooding that reached historic levels in areas. The frigid waters overwhelmed fishing piers, streets and restaurants, and stranded people in homes and cars, prompting dozens of evacuations and rescues.
In Portland, Maine, the high tide nearly matched the 14.17-feet reported during the infamous Blizzard of 1978 that walloped the Northeast.
In Boston, icy harbor waters poured into downtown streets near popular tourist and business areas. The National Weather Service said the waters reached "within a few tenths of an inch" of record levels and local officials across coastal Massachusetts braced for further tidal surges.
...
The flight-tracking site FlightAware reported more than 5,000 canceled flights across the United States. Those included more than two-thirds of flights in and out of New York City and Boston airports.