Matthew-Fueled Storm System Causes Severe Flooding in Eastern Canada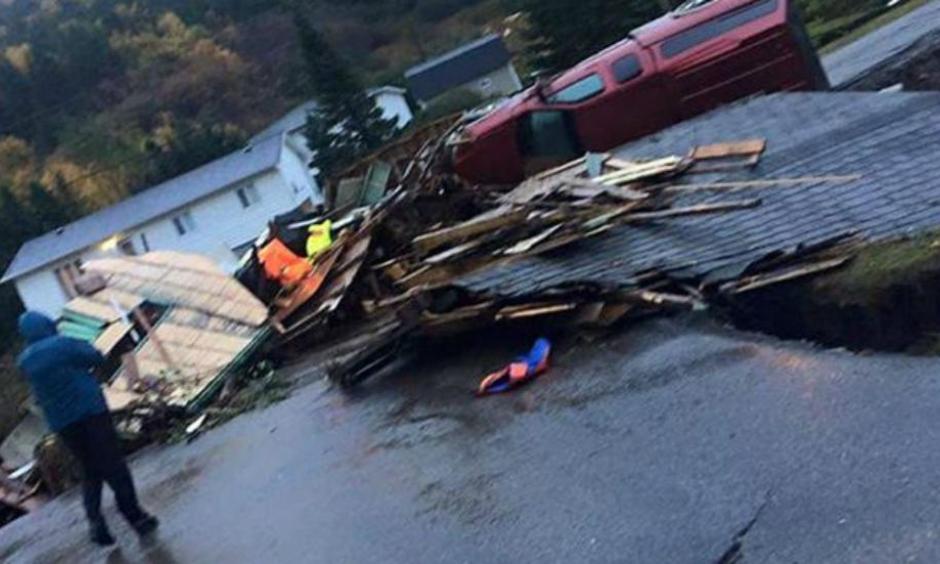 Moisture remaining from Hurricane Matthew has fueled a weather system in Canada that unleashed heavy rains in parts of Newfoundland, resulting in major flooding.
According to CBC, the flooding prompted evacuations in numerous communities and washed out key roads, highways and a bridge in the eastern province of Newfoundland and Labrador. The storm also caused power outages in parts of Nova Scotia.
Several key roads and highways were made impassable by the flooding, leaving several communities cut off.
Al Hawkins, minister of transportation and works, said the provincial government is deploying the necessary resources to assess the damage.
...
Some communities, including St. Alban and Little Burnt Bay, remain cut off after flooding washed out key roads and a bridge.
"It's unreal, we're completely cut off down here," Little Burnt Bay Mayor Laverne Suppa told CBC. "Up behind us is all bog — it just can't handle any water up there. We're just afraid that the pavement can't handle the water."