Meet the insect that helped fuel Northern California's Valley fire destruction
,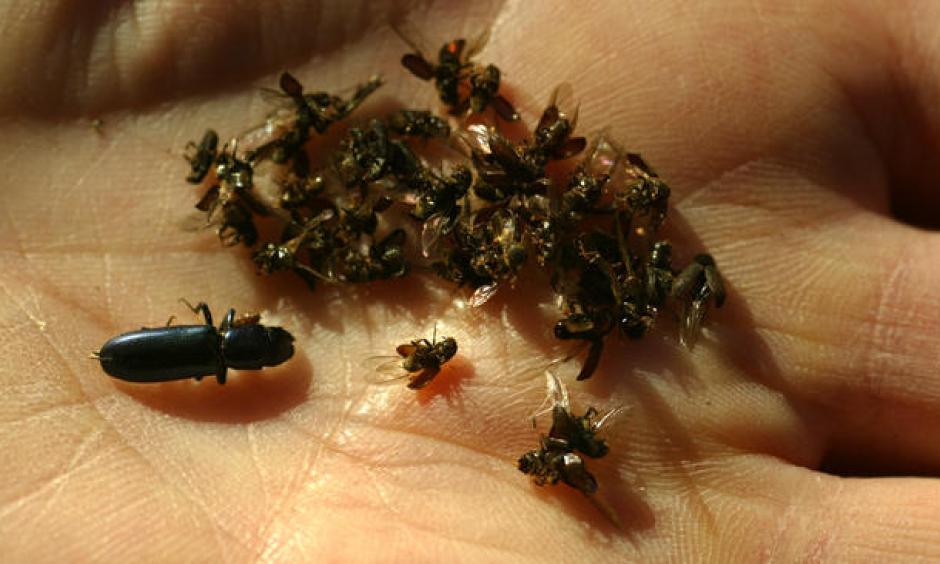 Call it a vicious cycle: drought, wildfires and bark beetles.
California's historic drought stresses trees across the state, making them ideal prey for bark beetles. The insect infestations dry out vegetation further, creating forests that can light up like tinder. Fires then damage more trees, attracting more beetles, and turning more forests brown...
"This last couple years has just been so extreme that everything's under stress," said [Tom Smith, park pest management specialist for the Central and Southern Sierra Region for the California Department of Forestry and Fire Protection]. "If we weren't in the drought, we wouldn't have so much bark beetle"...
He said there's been heavy beetle activity in Lake County, and around Clear Lake, where the Valley fire is blazing. A U.S. Forest Service survey of the region in and around the Bay Area in June found that though tree mortality was increasing almost everywhere, the worst region by far was an area south of the lake...
The worst infestation currently, Smith said, is in the southern Sierra Nevada. Beetle activity is more severe in places where the effects of the drought are more severe, he said. So as the drought continues, he expects the insects to keep entering new counties and spreading the epidemic further.