Minnesota moose numbers hold steady
,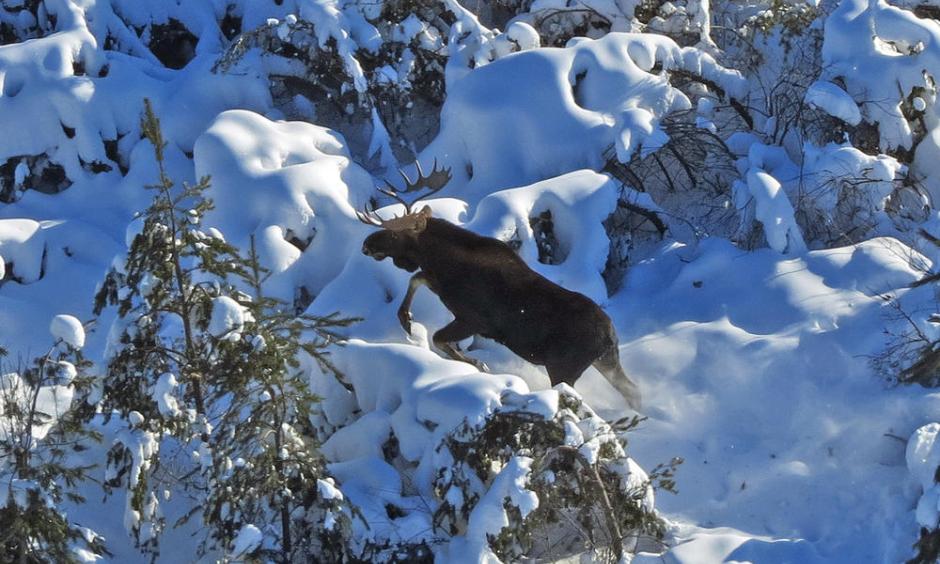 Northeastern Minnesota's moose herd appears to have held steady over the past year, but wildlife biologists say they still are worried that moose numbers remain precariously low.
The Minnesota Department of Natural Resources on Tuesday released the result of the agency's annual moose survey that estimated this winter's population at about 4,020.
That's up a tick from 3,450 moose estimated in 2015, but wildlife experts say the change is statistically insignificant.
Overall, moose numbers remain less than half what they were a decade ago, when the population reached 8,840