Publication Date May 28, 2020

Montreal sets May record of 98 degrees as parts of Northeast U.S. also simmer in historic heat



 Canada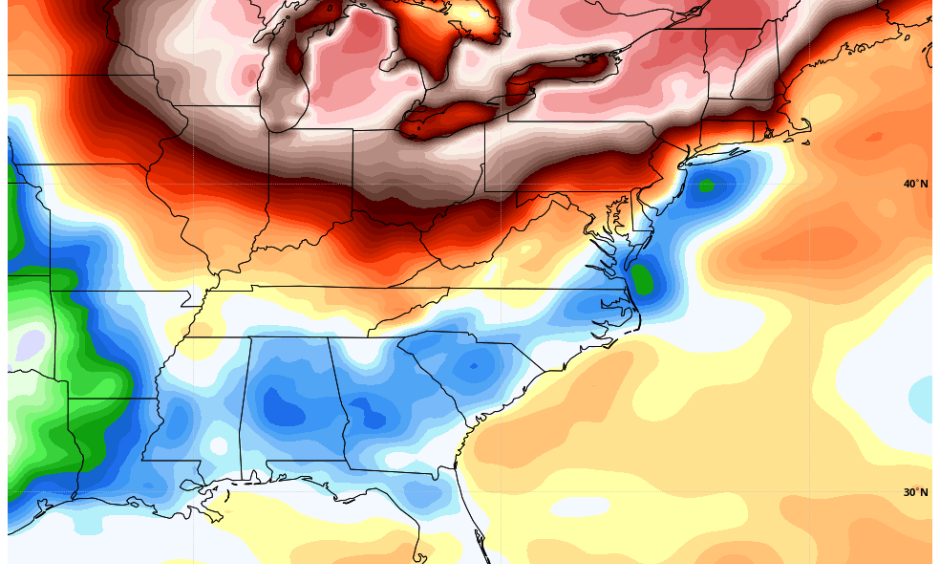 Climate Signals Summary: Climate change is increasing the frequency and intensity of extreme heat and heat waves, and leading to more overall heat records in all seasons.
---
Article Excerpt: Montreal on Wednesday experienced its second-hottest day ever observed, a high temperature of 98 degrees measured at Trudeau International Airport at a time of year when highs are generally closer to 70. Dew points, a measure of humidity, soared to 66 degrees — a value more typical of the Carolinas in May. It's uncharted territory for late spring in southern Quebec.
But it's not just Montreal that's baking. Much of the interior Northeast has been sweltering, with a number of cities in New England seeing records obliterated beneath an exceptional dome of impressive heat. Even Burlington, Vt., hit 95 degrees on Wednesday — 2½ weeks ago, it was snowing there.
Even more astonishing is Mount Mansfield in Vermont, which set not only a May record — it broke its year-round record high temperature before the official start of summer.
...
The heat began to take shape over the eastern Great Lakes and Northeast on Tuesday, when much of Upstate New York spiked well into the 90s. Buffalo hit 93, breaking its previous record of 88 degrees, while Watertown hit 93 as well. On May 9, Buffalo had been down to 29 degrees, the temperature swings making May the city's third-most-changeable month on record.
...
Montreal also didn't fall below 71 degrees early Thursday, marking the city's warmest overnight low temperature on record for May.
...
Perhaps the most remarkable was the feat achieved at Mount Mansfield, Vermont's highest peak, at 4,393 feet elevation. In the town of Underhill about 20 miles east of Lake Champlain, the summit hit 85 degrees on Wednesday.
That may not sound terribly impressive, but that's nearly a mile up in the atmosphere. The 85-degree reading is not only a record for the day and month — it is the highest temperature ever observed at that site. Readings there date to 1954.
Even more staggering is that the previous daily record was 76 degrees, set in 1978. Looking year-round, the summit hit 84 degrees in June 1999 and several times in July 2018.
It's especially bizarre considering how early it is in the season for exceptional heat; Vermont's warmest temperatures typically are entered around the third week of July, during the oppressive dog days of summer. As Brian Brettschneider, an Alaska-based climatologist, noted on Twitter, all major U.S. weather stations but one have an all-time maximum temperature that was recorded sometime in the year after May 30.
...
It's likely that top-tier events like this will continue to be more significant and frequent thanks to the ambient warming associated with human-induced climate change. Average springtime temperatures in Burlington have warmed more than three degrees since the 1940s.