More Than 60 Homes Destroyed by California's Detwiler Fire; Some Evacuations Lifted
,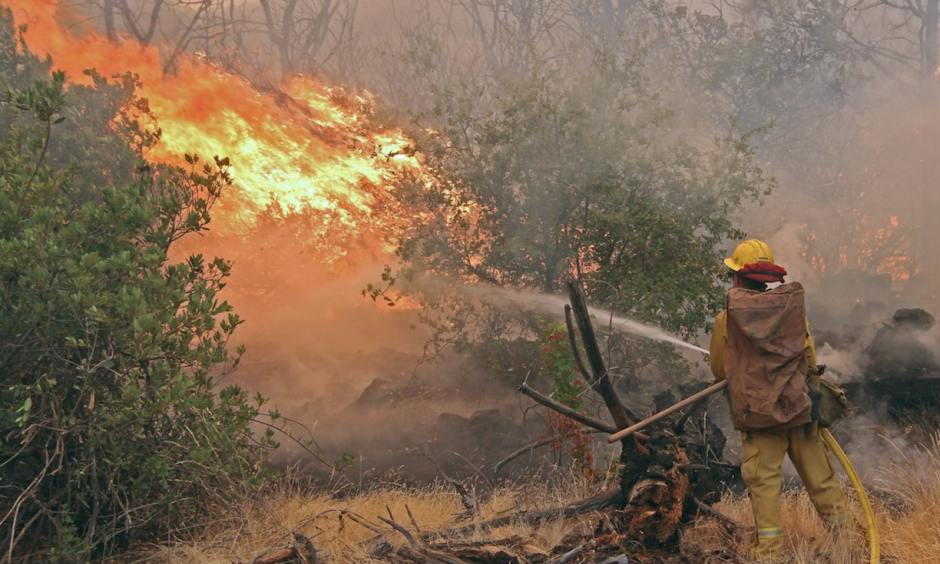 A massive wildfire in the foothills west of Yosemite National Park has destroyed more than 60 homes.
The blaze is burning in the Central Valley of California and has been named the Detwiler fire. Now 40 percent contained, the inferno has torched more than 118 square miles – larger than the city of Tampa – and destroyed more than 100 structures, including 63 residences, according to Calfire.
...
The inferno led California Gov. Jerry Brown to declare a state of emergency on Tuesday, according to ABC News.
"I don't think we can emphasize enough how erratic and active this fire activity is – especially with this fire," Mariposa County Sheriff Doug Binnewies told KFSN-TV, as reported by ABC News. "It's done stuff that we've never seen before."
More than 4,600 firefighters are battling the wildfire, according to Calfire.