Mumbai paralyzed as flooding kills almost 1,000
by
CBS News via Associated Press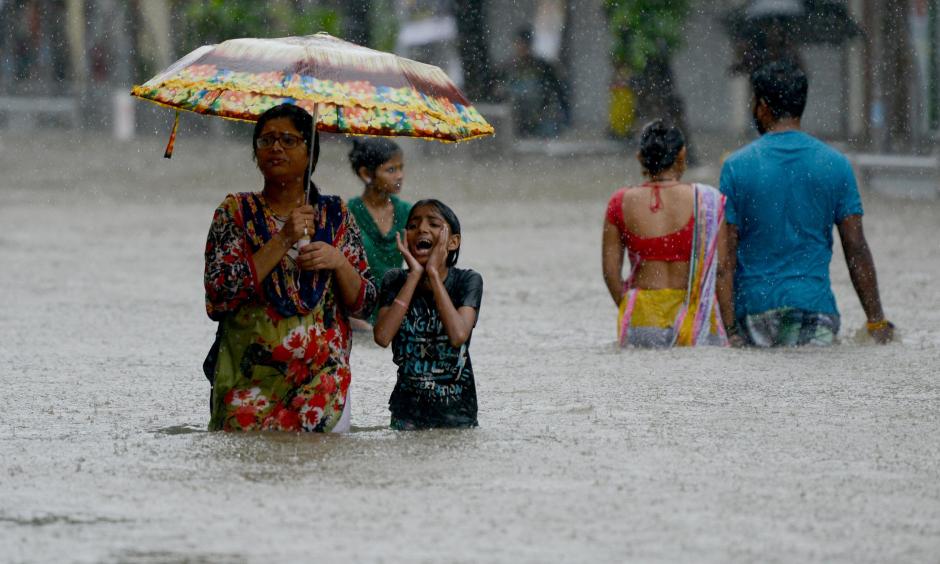 Torrential monsoon rains paralyzed India's financial capital Mumbai for a second day Wednesday as the streets turned into rivers and people waded through waist-deep waters.
On Tuesday, the city received about 5 inches of rain and it's already hamstrung infrastructure collapsed. Public transport stopped and thousands of commuters were stranded in their offices overnight.
India's monsoon season runs from June through September, and since it began this year, devastating floods have killed more than 950 people across South Asia and affected close to 40 million in northern India, southern Nepal and northern Bangladesh.
The rains have led to wide-scale flooding in a broad arc stretching across the Himalayan foothills in the three countries, causing landslides, damaging roads and electric towers and washing away tens of thousands of homes and vast swathes of farmland.