Last updated December 21, 2019

National Guard arrives to help fight Soberanes Fire



 United States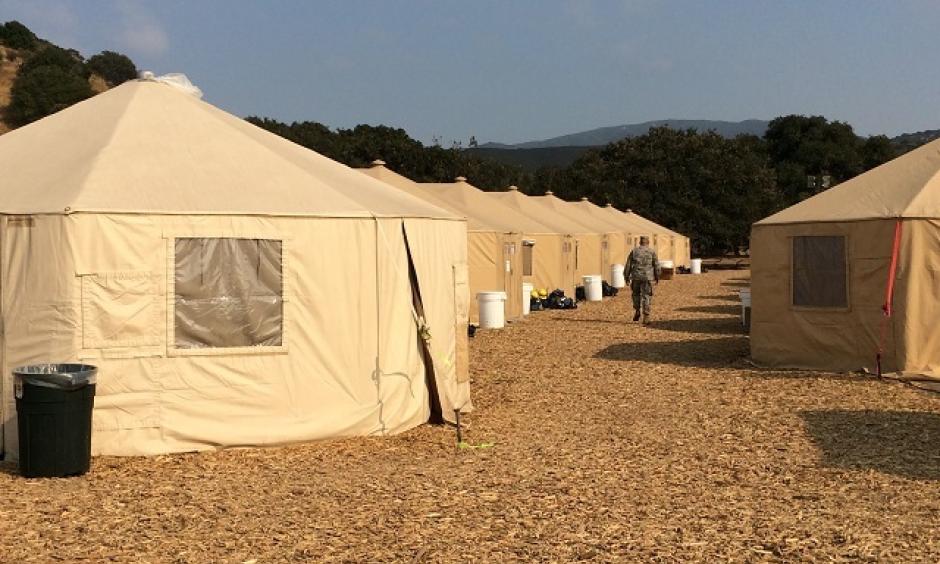 After receiving orders by Gov. Jerry Brown on July 28, crew members had 12 hours to pack up and head to Camp Roberts.
There, they spent three days getting a crash course on fighting wildfires and then it was straight to the front lines in Monterey County.
"We're out there patrolling dozer lines to make sure nothing's crossing over, actually going into the black areas and putting out little hot spots," California Army National Guard Capt. David Windhorst said.
They're stationed mainly on the northeastern portion of the fire, while the more experienced fire crews are fighting the flames in the southern portion.
Of the fires they've responded to in the past, Windhorst said others can't compare.
"The other ones weren't quite this big. It's getting into a lot of wilderness area," he said.
The wilderness can be tough for some of the Guards who aren't used to this type of work