New Heat Wave Bakes Southwest U.S.
Las Vegas, NV
Phoenix, AZ
Death Valley, CA
Palm Springs, CA
by
Category 6, Weather Underground
,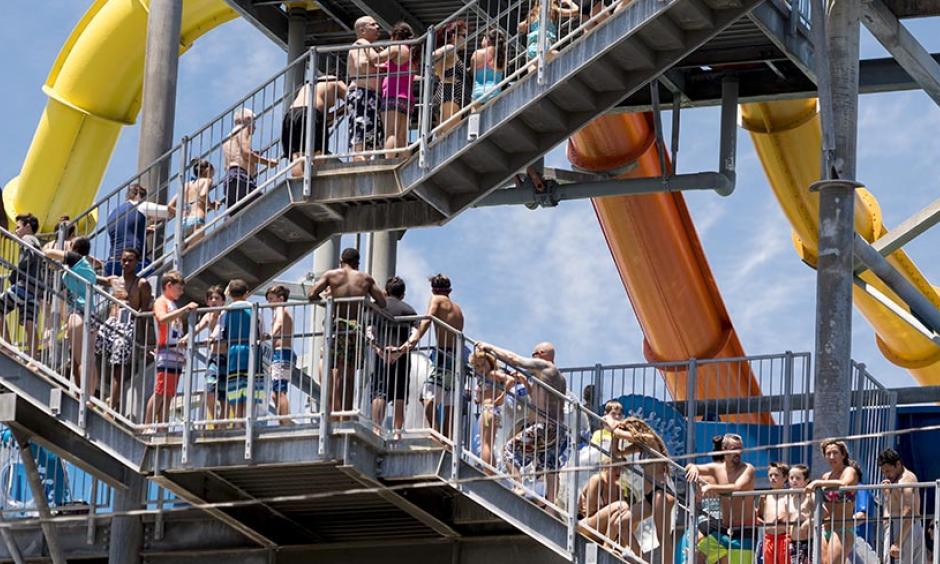 After suffering through the most intense heat wave ever to affect the region so early in the year during mid-June, the Southwest U.S. is once again roasting in record heat. On Friday, Death Valley, California hit 127°--a tie with June 20, 2017 as the hottest temperature measured in North American this year, and just 2° shy of Death Valley's hottest reliably measured temperature on record. Numerous stations throughout Arizona, Nevada, and Southern California recorded record highs for the date on July 7, and several stations notched top-five warmest temperatures ever recorded for any date:
Las Vegas, NV: 116°, 1° short of the all-time record, and the second highest temperature ever recorded at the airport. The all-time record was 117° set on June 20. The airport has a Period of Record (POR) back to 1937. (However, there was a 118° reading measured by the official USWB COOP site on July 26, 1931.) Las Vegas has now had 23 straight days with a high temperature of 105° or higher, breaking the previous record of 21 consecutive days, set in 2015. The latest forecast for Las Vegas calls for at least ten more days in a row of 105° temperatures, which would give the city 33 consecutive days of 105° or higher. There have been 12 heat deaths in the Las Vegas area so far this year.
Phoenix, AZ: 118°, 4° short of the all-time record, and the city's 5th highest temperature ever measured.
 According to the NWS in Phoenix, the city has now seen four days in 2017 with high temperatures of 117° or higher, tying this year with 1990 for most such extreme days on record. Last month was Arizona's hottest June on record, according to NOAA.
Palm Springs, CA: 122°, 1° short of the all-time record, and tied with June 20, 2017 as the 2nd highest temperature ever measured in Palm Springs.
. . .
Friday's heat wave brought high levels of ground-level ozone pollution to the affected region. Ground level ozone, which is created from chemical reactions between volatile organic carbon (VOC) compounds and nitrogen oxides in the presence of sunlight, is created more readily at warmer temperatures. The heat helped these chemical reactions occur faster, resulting in ozone pollution that topped out in the "Unhealthy" (red) range in the valleys of California and near Phoenix. The heat was accompanied by light winds, which allowed pollution levels to build. These concentrations were as much as 50% higher than the federal standard for hazardous level of ozone, and were capable of causing increased risk of stroke, heart attack and breathing problems for sensitive groups. Even people not unusually sensitive to air pollution could have seen adverse health effects from pollution levels this high. The other main pollutant of concern, tiny particles known as PM2.5 (those that are less than 2.5 microns or 0.0001 inch in diameter)--which cause over 80,000 premature deaths each year in the U.S.—was not as big of a concern, since PM2.5 levels stayed below the federal standard.
Longer and more intense heat waves are a key indicator of our planet's warming climate