The new normal? How climate change is making Australia's droughts worse
,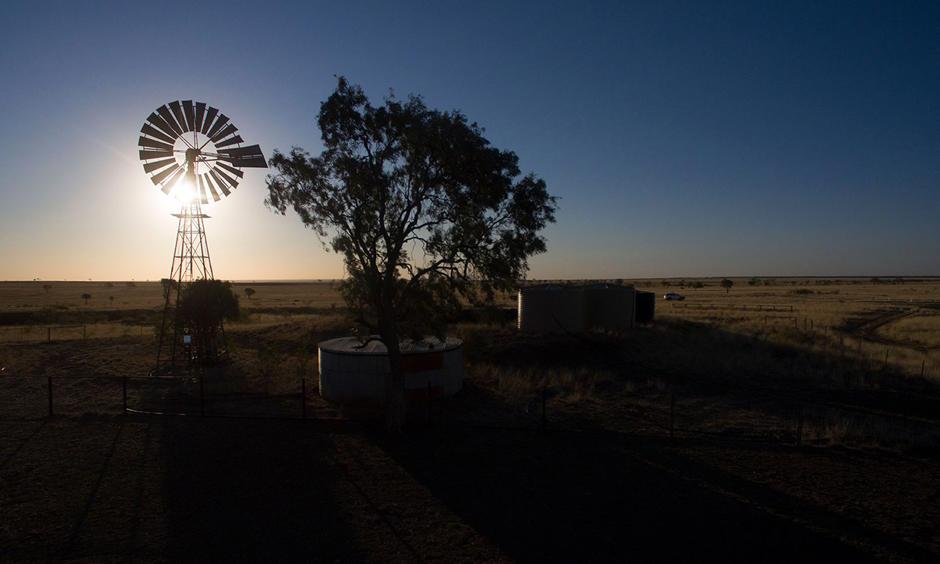 Maps of rainfall show a significantly large portion of eastern Australia has been experiencing drier than normal conditions since 2013, despite a decent amount of rain falling in 2016.
...
Mandy Freund is a climate scientist at the University of Melbourne who led an innovative research project that used tree rings, ice cores and corals to reconstruct rainfall records over a long period, with the aim of examining climate variability in Australia.
Her study found that the more recent droughts of the 20th and 21st century were particularly severe.
"We found that the millenium drought in southern Australia was quite extreme; it was unprecedented in terms of intensity and duration," she says.
...
The research also showed a change in rainfall patterns in Australia in the past century.
"We found that [in] the most recent period, the rainfall in the south is quite unusual – we're getting less rainfall, especially during the cool season," she says.
...
According to the most recent State of the Climate report, Australia has already warmed by 1C since 1910.
...
According to Andrew King, a climate scientist at the University of Melbourne, climate change is already making droughts worse, but not necessarily in terms of length.
"In general climate change is exacerbating drought, mainly because in a warmer world we experience more evaporation from the surface, and we project for that to continue in the future," he says.
"So when it does rain, more of that water is likely to be lost to the atmosphere through evaporation than before human-caused climate change".