New Report Documents 74% Decline in Monarch Butterflies Overwintering in Coastal CA
San Luis Obispo County, CA
Santa Barbara County, CA
Monterey County, CA
Santa Cruz County, CA
Alameda County, CA
,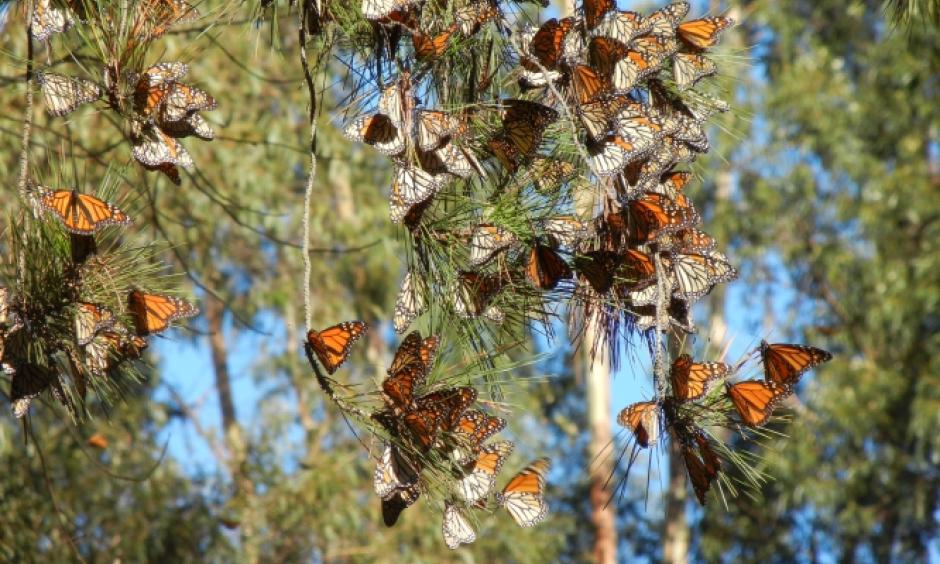 A report released today by the Xerces Society shows a sharp two-decade decline in the number of monarchs which overwinter along the California coast and prioritizes the top 50 overwintering sites most in need of conservation and management attention.
...
A comparison of the average number of butterflies overwintering in California during the periods 1997–2001 and 2010–2014 shows a decline of 74 percent, a figure that is comparable to declines documented at monarch overwintering sites in Mexico.
"This new analysis provides a better way to understand monarch declines at California overwintering sites," said Emma Pelton, a Xerces Society conservation biologist and lead author of the study. "Alarmingly, the data reveals a larger decline than previously thought."
...
The loss of breeding habitat, especially milkweed, due to the increased use of genetically modified herbicide-resistant crops, is an important factor influencing the decline of monarchs in the eastern United States. Evidence for breeding habitat loss is less clear in the West, and the continent-wide decline in monarch numbers may be compounded by other stressors such as disease, increased frequency of drought driven by climate change and the widespread use of neonicotinoid insecticides, as well as destruction of their overwintering habitat