New tool helps oyster growers prepare for changing ocean chemistry
,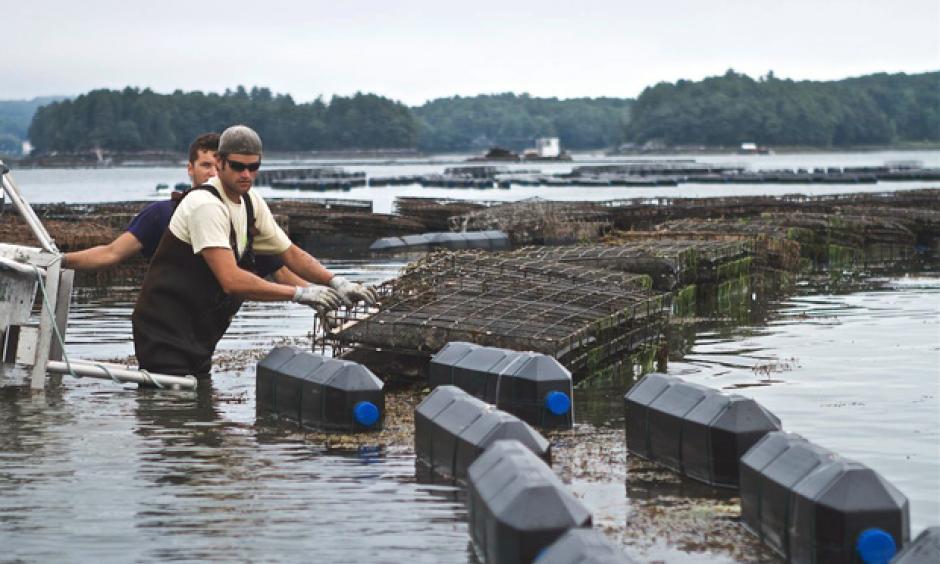 For Bill Mook, coastal acidification is one thing his oyster hatchery cannot afford to ignore.
...
The global ocean has soaked up one third of human-caused carbon dioxide (CO2) emissions since the start of the Industrial Era, increasing the CO2 and acidity of seawater. Increased seawater acidity reduces available carbonate, the building blocks used by shellfish to grow their shells. Rain washing fertilizer and other nutrients into nearshore waters can also increase ocean acidity.
Back in 2013, Mook teamed up with fisherman-turned-oceanographer Joe Salisbury of the University of New Hampshire to understand how changing seawater chemistry may hamper the growth and survival of oysters in his hatchery and oyster farm. Salisbury and his team adapted and installed in the hatchery sophisticated technology that Mook calls "the black box."