NOAA study could redefine '100-year' storm for Houston area
,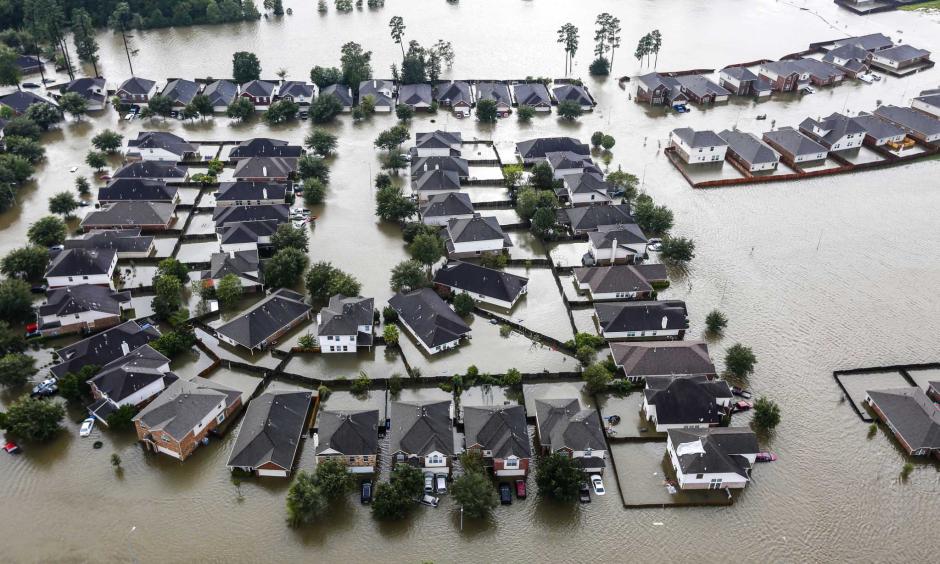 More than three months after Hurricane Harvey battered southeast Texas with unprecedented and costly flooding, an analysis of rainfall trends across Texas suggests the standards used to develop floodplain regulations, map flood zones and design flood control projects routinely underestimate the severity of the Houston area's downpours.
That analysis by the National Oceanic and Atmospheric Association, which looked at rainfall data stretching back decades, up to and including Harvey, shows the amount of rain that defines a "100-year storm" - one that has a 1 percent chance of occurring in any given year - has risen by 3 to 5 inches in Harris County since the last estimates were put in place in 2002.
Instead of expecting 12 to 14 inches in a day during a 100-year storm, the data shows the county should expect 15 to 18 inches.
A higher rainfall estimate for a 100-year storm means developers would need to design subdivisions and strip malls to compensate for higher runoff, and more existing residential and business properties would be included in new floodplain maps that drive insurance costs and development regulations.
"We design our infrastructure and our society and homes to be resilient to a certain level of risk," said John Nielsen-Gammon, the Texas state climatologist and professor of atmospheric science at Texas A&M University. "Having updated, more accurate numbers means that we're better able to do that, and the risk we're undertaking matches the risk we're designing for."
The final NOAA data will be published in May 2018, the first statewide update to the federal agency's rainfall estimates in nearly 50 years. The preliminary data will be available for comment until Jan. 19.