Northeast Bomb Cyclone Lashing New England With Up to 90 MPH Wind Gusts, Sets October Low-Pressure Records
Boston, MA
Concord, NH
Providence, RI
Portland, ME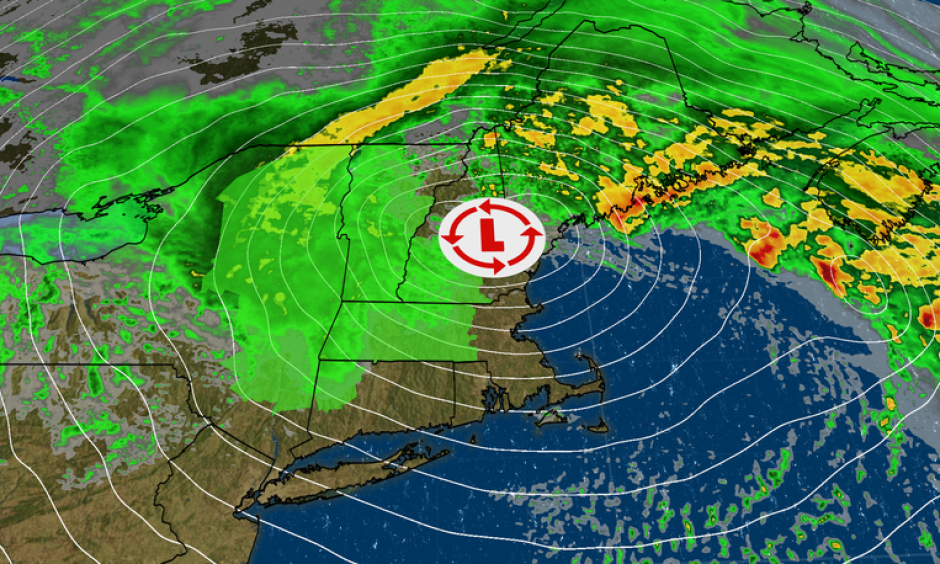 A bomb cyclone lashing the Northeast has left over a half-million residents without power, downed numerous trees and set new October low-pressure records.
Trees and powerlines have been downed in at least seven eastern states, particularly in southeast New England, where wind gusts up to 90 mph were clocked overnight. Sustained Category 2 hurricane-force winds were measured atop Mt. Washington, New Hampshire early Thursday morning.
...
This bomb cyclone set new October low-pressure records in Boston, Providence, Rhode Island; and Concord, New Hampshire, according to NOAA Weather Prediction Center meteorologist David Roth.
...
The rain and wind will also strip away some fall foliage in parts of New England. Portions of New England are currently experiencing peak fall color.