Now Brian has blown away, prepare for Hector and Maeve
,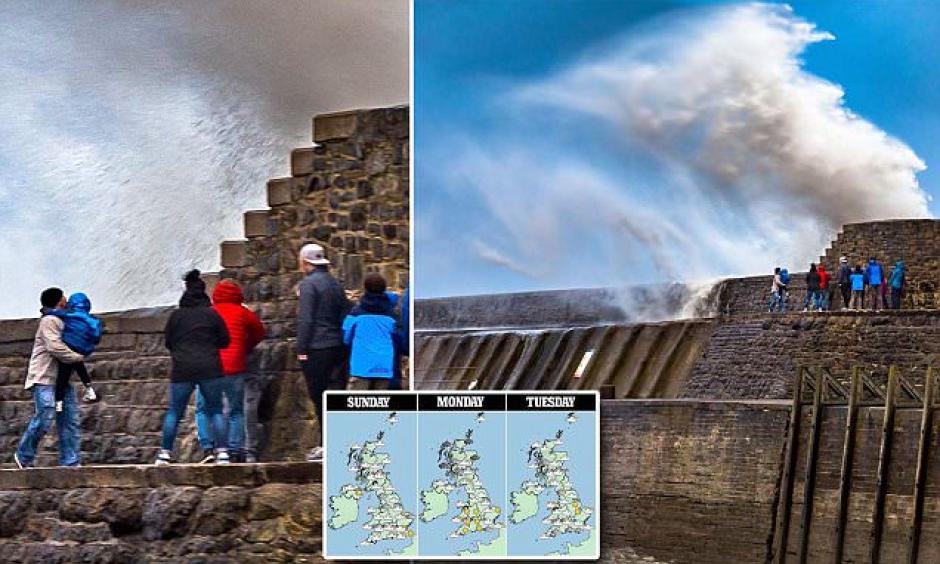 Storm Brian lashed Britain yesterday with gusts of up to 80mph, causing travel misery for many families. But worst is yet to come, as Britain is set to battered by another 11 named storms this autumn and winter. Meteorologists attribute this succession of tempests to a 'storm factory' brewing in the central Atlantic.
...
The Met Office names Atlantic storms when they have the risk of an amber warning for wind, rain or snow.
After Storm Aileen, which hit last month, and Brian, the next 11 named storms would be Caroline, Dylan, Eleanor, Fionn, Georgina, Hector, Iona, James, Karen, Larry and Maeve.
Last winter, British storms got only as far as Ewan.
...
Wales felt the worst of Brian's wrath, with huge waves crashing over sea defences at Porthcawl.
Storm Brian came after three people were killed and hundreds of thousands of people - mostly in Ireland - were left without power after the remnants of Storm Ophelia battered the British Isles after weakening from its earlier hurricane force.