Ominous and overlooked: Back-bay flooding plagues millions
by
Washington Post via Associated Press
,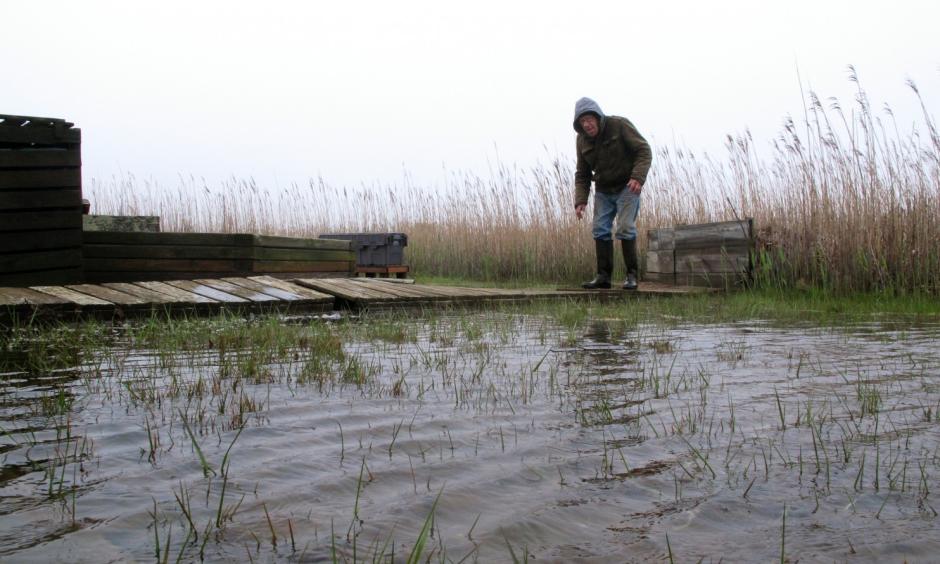 [The lives and land of millions] of people worldwide...are being dampened by back-bay flooding — inundation of waterfront areas behind barrier islands where wind and tides can create flooding during storms or even on sunny days. It's a type of flooding that tends to be overshadowed by oceanfront storm damage that grabs headlines — and government spending — with dramatic video of crashing waves and splintered houses.
"This insidious flooding is increasing, and it is an important social issue, but it is not getting enough attention paid to it," said S. Jeffress Williams, a coastal scientist with the U.S. Geological Survey. "Flooding is happening with increasing frequency in back bay areas. It happens very rapidly; it's just not as dramatic."
Williams, who lives on Cape Cod in Massachusetts, said back-bay flooding is happening just as frequently, if not more so, than oceanfront flooding.
...
Tides and wind can inundate some of these areas even when the sun shines.
"The water sneaks up the backside of barrier islands and the flooding you get is sometimes actually greater than on the ocean sides due to the topography of the islands," said Guy Nordenson, a structural engineer specializing in climate change adaptation whose firm has worked with the U.S. Army Corps of Engineers on flood prevention projects. "That is the case all the way up and down the East Coast to Miami Beach."