This one picture sums up climate change's growing role in coastal flooding
,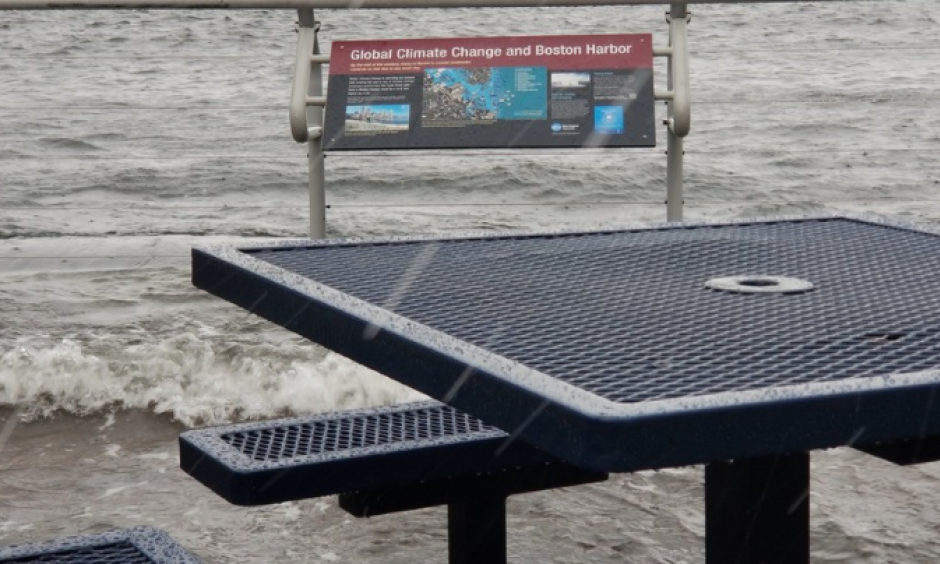 Boston is bearing the brunt of its second major nor'easter in two months, and it's a beast of a storm.
The city experienced its third-highest storm tide on record on Friday morning at 14.67 feet. On Friday night, it's likely to come close to, tie, or more likely, eclipse it's all-time highest storm tide set during the "Bomb Cyclone" on Jan. 4. The record tide will be caused by a combination of about 5 feet of storm surge, astronomical high tides, high waves, and long-term sea level rise.
The storm, which underwent an unusually rapid period of intensification known as bombogenesis on Friday, meaning that its minimum central air pressure plummeted by at least 24 millibars in 24 hours, is extreme even by the standards of New England's long history of powerful winter storms known as nor'easters.
Winds, for example, reached 90 miles per hour on Cape Cod on Friday, while coastal communities prone to flooding, like Scituate, Massachusetts, and Quincy, saw some of their worst inundation on record. The storm has what meteorologists call an unusually long "fetch," meaning that its winds are blowing in one direction across a long distance. This sets a lot of water in motion, moving toward the coast of southern New England. It's driving North Atlantic waters from east to west, toward eastern Massachusetts, across hundreds of miles of ocean, which is accentuating the flood threat.
Hidden amid all these factors, and often overlooked, is one that is a growing threat to Boston, and for that matter, coastal regions around the world: sea level rise.
...
In the Boston area, sea levels rose about 9 inches in the 20th century, according to a 2016 report by the city, called Climate Ready Boston. In New York City, sea level had risen by nearly a foot between 1900 and when Hurricane Sandy struck in 2012, putting more of the city at risk of flooding.