One of the world's thickest mountain glaciers is melting because of global warming
,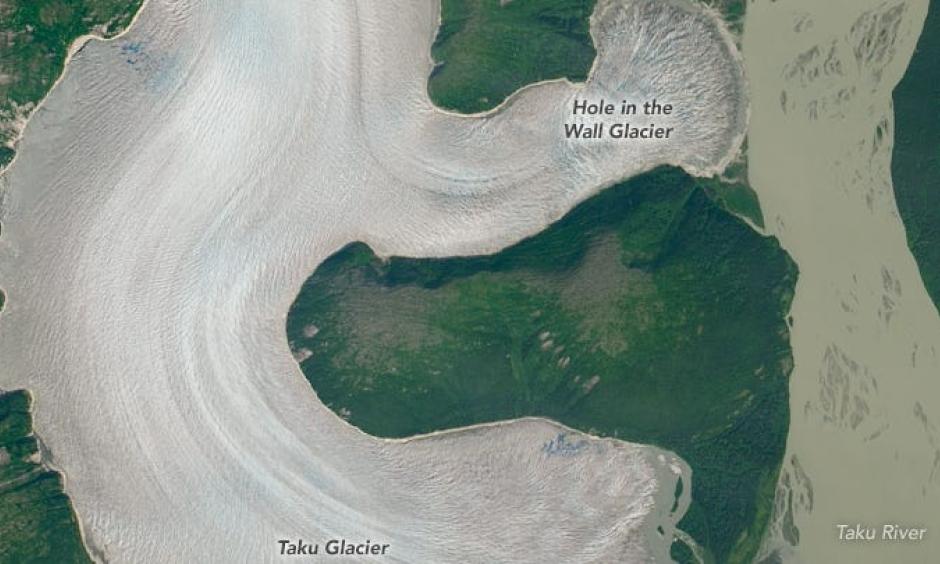 One of the world's thickest mountain glaciers is finally succumbing to global warming, a new analysis reports.
The Taku Glacier north of Juneau, Alaska, has started to retreat as temperatures rise, said Mauri Pelto, a glaciologist at Nichols College in Massachusetts.
Up until now, of the 250 glaciers he has studied, all had retreated except one: Taku Glacier. But an analysis shows Taku has lost mass and joined the rest of the retreating glaciers.
"This is a big deal for me because I had this one glacier I could hold on to," Pelto told NASA's Earth Observatory. "But not anymore. This makes the score climate change: 250, and alpine glaciers: 0."
...
Taku is one of the thickest known alpine glaciers in the world, measuring 4,860 feet from surface to bed.
A study about the glacier's retreat was published last month in the journal Remote Sensing.
Overall, global warming continues to melt away our planet's glaciers, which lose up to 390 billion tons of ice and snow every year, a study published earlier this year suggests.