The Original Long Islanders Fight to Save Their Land From a Rising Sea
,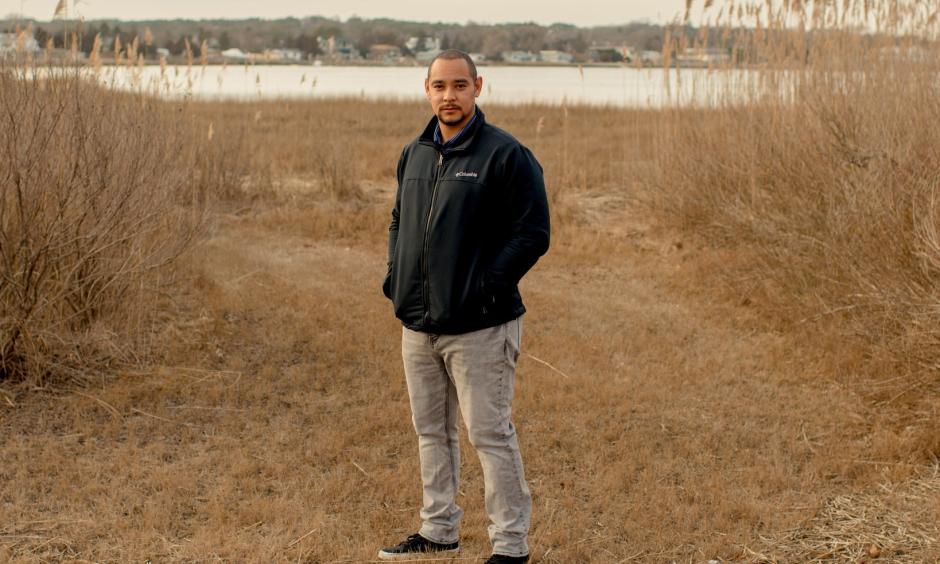 Climate Signals Summary: Climate change is accelerating sea level rise and increasing coastal flooding and erosion.
---
Article Excerpt: A maritime people who once spanned a large swath of the eastern Long Island shore, the Shinnecock Indians have been hemmed into a 1.5-square-mile patch of land on the edge of a brackish bay. Now, because of climate change, they're battling to hold on to what they have left.
Rising seas are threatening to eat away at the Shinnecock lands. But the tribe is using everything at its disposal to calm the waves and restore a long, slim beach at the edge of Shinnecock Bay: dredged sand, sea grasses, beach grasses, boulders, oyster shells.
It's a forever battle. Climate change is swelling and heating the world's oceans at an accelerating pace. Inevitably, the Shinnecock will have to bring more sand to replenish what the rising tide keeps washing away. More grass will have to be planted. This spring, Shavonne Smith, director of the tribe's environmental department, wants to expand the oyster reef designed to dissipate the energy of the waves.
"We have an inherent responsibility to protect the homeland," Ms. Smith said on a recent Monday morning walk along the shore. "It's not the type of thing where you can work against nature. You work with it."
...
What the Shinnecock are doing on their land represents what climate adaptation experts call nature-based solutions. Several such efforts are underway elsewhere. New York City's oyster reefs are being restored to protect Manhattan from storm surges. Marsh grasses have been planted to control erosion in parts of the Florida panhandle. Mangroves have been restored in Vietnam to protect coastal communities from sea level rise and storm surges.
...
The global outlook for beaches is bleak. One study, published in Nature Climate Change this week, found that more than half of the world's sandy beaches could disappear by the end of this century.
...
People in their 70s and 80s remember when the beach was wide. By the time Ms. Smith, 42, came here as a child, it was mostly pebbles. The trees along the shore, saltwater licking at their roots, were beginning to die off. Several times, recalled the Rev. Mike Smith, the 71-year-old former pastor of the Shinnecock Presbyterian Church, the road that encircled the cemetery flooded.
Then came Hurricane Sandy in 2012. The water swept over the pebbles and swelled up into the cemetery. It flooded the basement of the pastor's house, jumping over the concrete berm he had built. It raced up Seneca Bowen's yard.
Gradually, the beach that was part of Mr. Bowen's yard was replaced by a marsh. The water just kept coming in.