Our new winter: More than passing strange
Turners Falls Dam, Gill, MA
,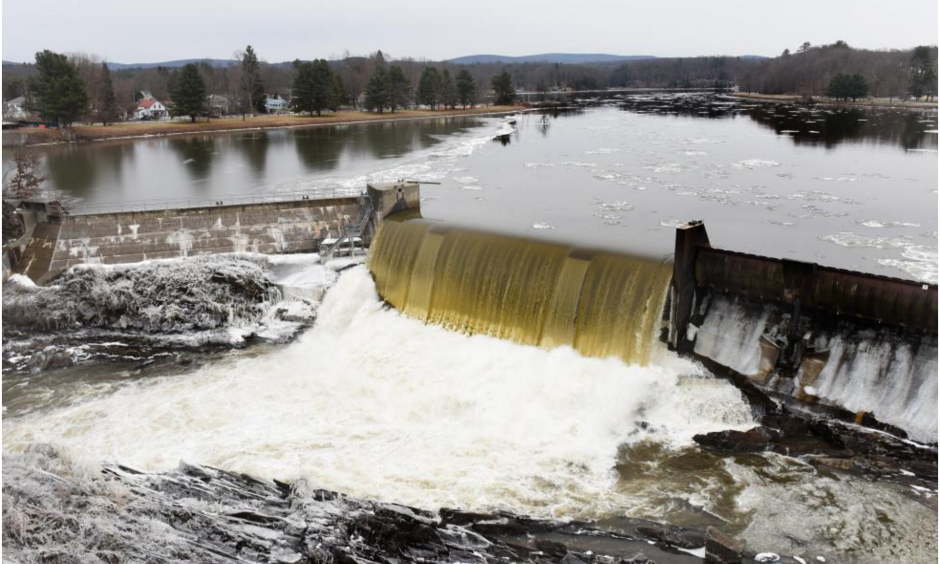 We live in New England. Things change here. "If you don't like the weather in New England," Mark Twain wrote, "just wait a few minutes."
But as global temperature goes up, not every region will see consistently warmer weather. In New England, both this year's steamy December and last year's icy blasts, perhaps surprisingly, can be attributed at least in part to climate change...
"What global warming does in general is make extremes more extreme," says Stephen Gregory, a weather risk consultant with WeatherIntel Services. While no single event can be blamed on climate change rather than chance, he said, "personally, it's hard for me to believe this isn't reflective of global warming,"
The latest cold snap, Gregory explains, is due to a new large weather system moving across the Pacific, disrupting El Niño — possibly only temporarily — and pushing an S-shape into the jet stream that pulls cold air over our region.