Persistent Heat Wave Will Intensify Nation's Worst Current Drought in Dakotas, Montana
Montana
North Dakota
South Dakota
,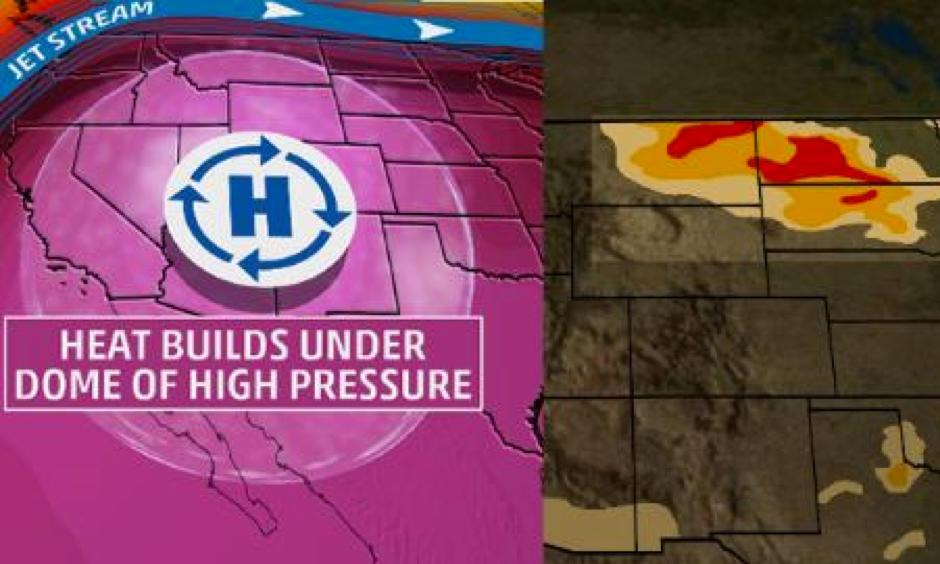 A heat wave from the northern Plains to parts of the northern Rockies and Great Basin shows little sign of relenting over the next week or more, and that's likely to exacerbate the nation's most rapidly worsening drought in parts of the Dakotas and Montana.
Known as a flash drought for its relatively rapid development, this northern Plains drought developed quickly by late May over a sizable swath of eastern Montana, North Dakota and South Dakota.
A drought emergency was declared in eastern Montana by Gov. Steve Bullock in late June. Local ranchers and farmers told KRTV-TV this is the worst drought in northeast Montana since 1988.
Glasgow, Montana, in the state's northeast corner, shattered its previous record-driest April-through-June period – a record that stood for 99 years.
This is the most widespread occurrence of "extreme drought" in North Dakota in almost nine years, the second worst category on the Drought Monitor analysis.
Fifteen North Dakota counties were designated as agricultural disaster areas at the end of June, KFYR-TV reported. The declaration by the U.S. Department of Agriculture made emergency loans available for affected farmers and ranchers.
"There are some areas of western North Dakota into Montana that haven't had good rain going on three months, other than isolated spots," Daryl Ritchison, executive director of the North Dakota Agricultural Weather System, told the Williston Herald.
Some farmers in McIntosh County, North Dakota, resorted to "hauling water" and some pastures had "zero growth," according to the June 27 U.S. national drought summary.