Is Petermann Gletscher Breaking Apart this Summer?
,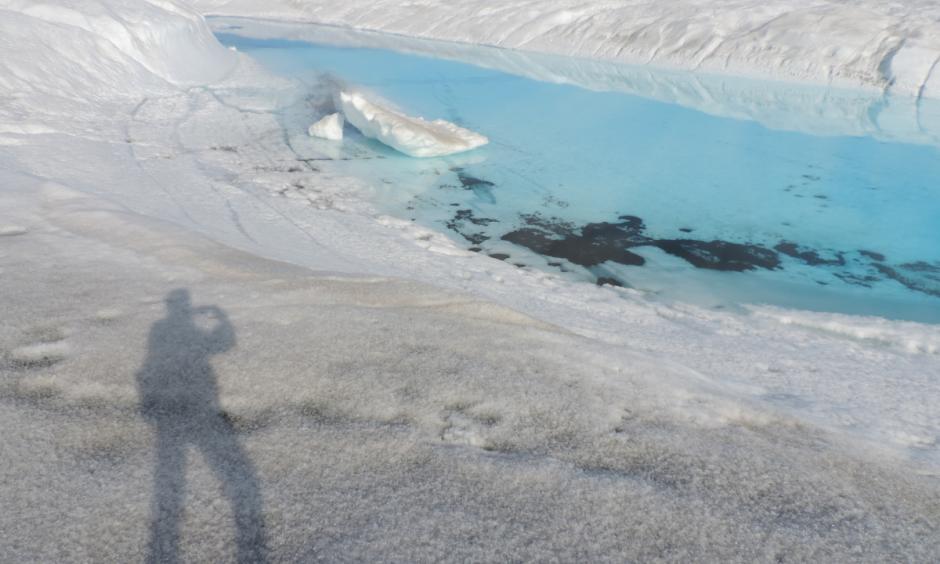 I am disturbed by new ocean data from Greenland every morning before breakfast these days. In 2015 we built a station that probes the ocean below Petermann Gletscher every hour. Data travels from the deep ocean via copper cables to the glacier surface, passes through a weather station, jumps the first satellite overhead, hops from satellite to satellite, falls back to earth hitting an antenna in my garden, and fills an old computer.
A 7-minute Washington Post video describes a helicopter repair mission of the Petermann data machine. The Post also reported first result that deep ocean waters under the glacier are heating up.
Sketch of Petermann Gletscher's ice shelf with ocean sensor stations. The central station supports five cabled sensors that are reporting hourly ocean temperatures once every day. Graphics made by Dani Johnson and Laris Karklis for the Washington Post.
...
First, a new crack in the ice shelf developed near the center of the glacier the last 12 months. Dr. Stef Lhermitte of Delft University of Technology in the Netherlands discovered the new crack two months ago. The new rupture is small, but unusual for its location.