Photos: Jose inundates beaches from North Carolina to Massachusetts with coastal flooding
,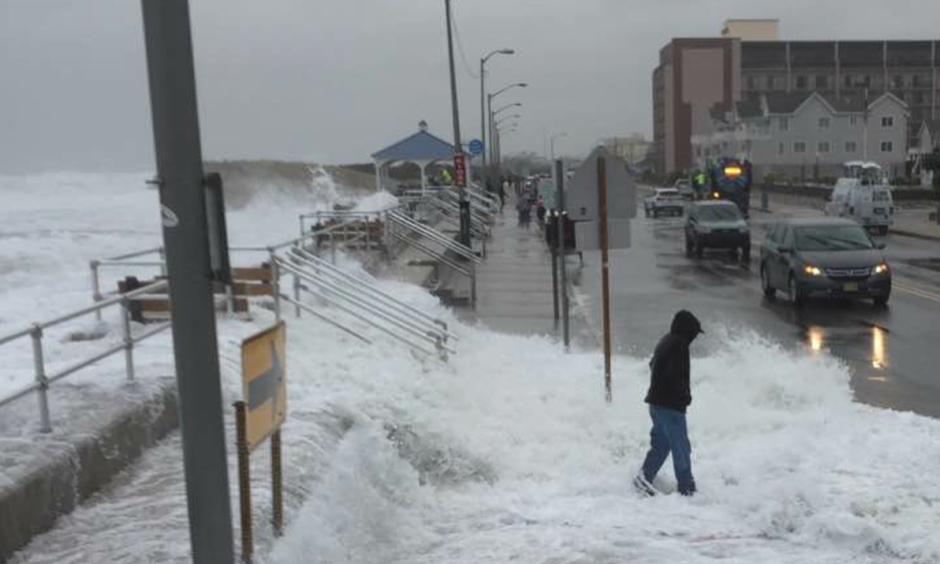 Jose has been unleashing coastal flooding, beach erosion, gusty winds and rain to the mid-Atlantic and New England coasts.
Although Jose is not making landfall, hurricanes do not need to make landfall to cause significant adverse effects such as coastal flooding.
"After Tuesday night, conditions will be improving. The high tide tonight might be the worst, but after things will improve," David Dombek, AccuWeather senior meteorologist, said.
According to Dombek, high tides will already be higher due to a new moon without the added effects from Jose.
Coastal flooding will hit the following areas the hardest: the eastern end of Long Island up across the Cape Cod area and in Martha's Vineyard.
According to the Associated Press, coastal flooding from Jose has prompted North Carolina to close parts of the main highway on the Outer Banks.