'Please Stay Out': Wildfire scorches 11,200 acres in Central Valley, triggering evacuations
,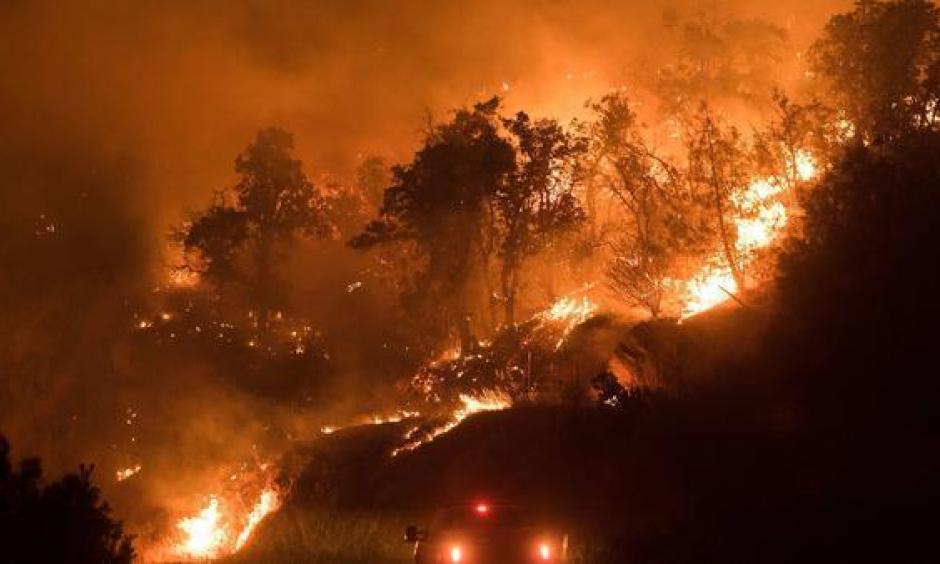 A wildfire burning in the Central Valley spread across thousands of acres Monday, forcing residents to flee their homes as fire crews wrestled with erratic flames and steep, rugged terrain.
The Detwiler fire, which began Sunday afternoon, has scorched 11,200 acres, destroyed one structure and damaged another about two miles east of Lake McClure in Mariposa County, according to the California Department of Forestry and Fire Protection.
Authorities ordered evacuations for all homes on Detwiler, Hunters Valley and Cotton Creek roads as flames burned closer to residential neighborhoods.
The Red Cross opened evacuation centers and pet shelters in Mariposa and Calaveras counties, offering meals, health services and beds to those forced from their homes.
...
By about 6 p.m. Monday, officials said the Detwiler blaze was only 5% contained.
At least six other smaller fires erupted across the state Monday, as high temperatures and dry conditions presented ripe conditions for destructive wildfires. The largest of the new fires burned 500 acres in Fresno County, Cal Fire officials said.
The National Weather Service issued a red flag warning and asked residents to heed evacuation orders in northeast California, where a combination of gusty winds and low humidity had the potential to trigger fast-moving flames.
"Strong winds could rapidly push fire into close proximity of local communities," the weather service said in a statement. "React quickly, you may not have much time to leave."