Potential Drought Developing In Area With Heavy Beetle Kill
Fort Collins, CO
Estes Park, CO
,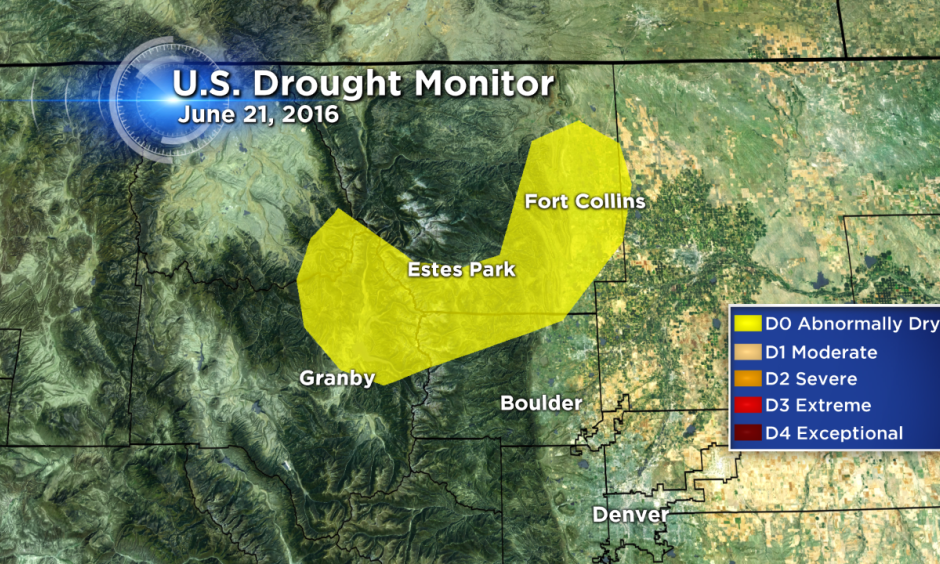 It's a sign of just how fast things can change after a snowy winter season.
As of June 21 the U.S. Drought Monitor showed parts of north-central Colorado, including Fort Collins and Estes Park, as being abnormally dry, or experiencing pre-drought conditions.
The abnormally dry area is not too far from the Beaver Creek Fire which continues to grow northwest of Walden.
With north-central Colorado being such a popular area for outdoor recreation and also heavily laden with beetle kill pine, extreme caution is urged in the days and weeks ahead.
Abnormally dry conditions also continue to be present in extreme southwest Colorado