Pre-Christmas melt? North Pole forecast to warm 50 degrees above normal Thursday
,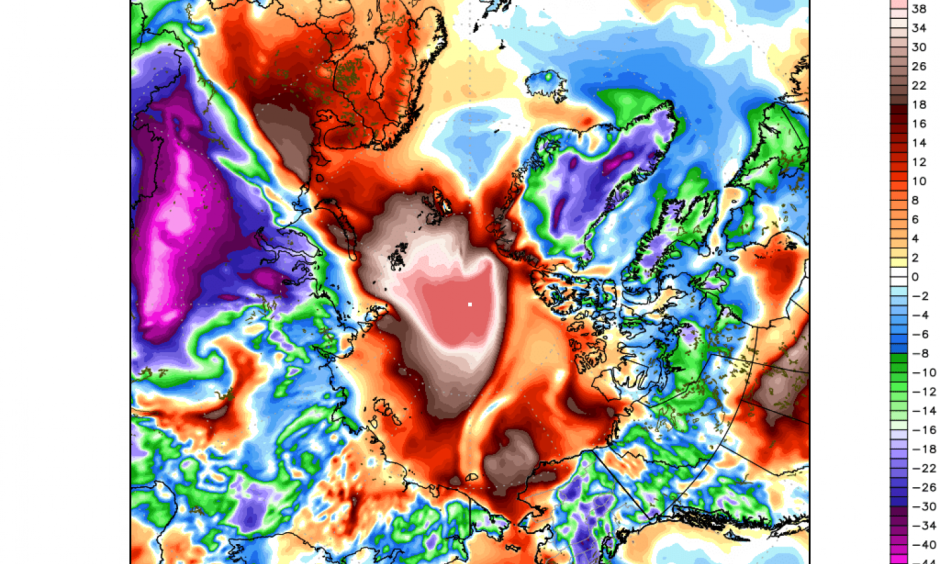 For the second year in a row in late December and for the second time in as many months, temperatures in the high Arctic will be freakishly high compared to normal.
Computer models project that on Thursday, three days before Christmas, the temperature near the North Pole will be an astronomical 40-50 degrees warmer-than-normal and approaching 32 degrees, the melting point.