Puerto Rico, USVI Raked by Maria: PR Completely Without Power, Major Flooding on St. John
,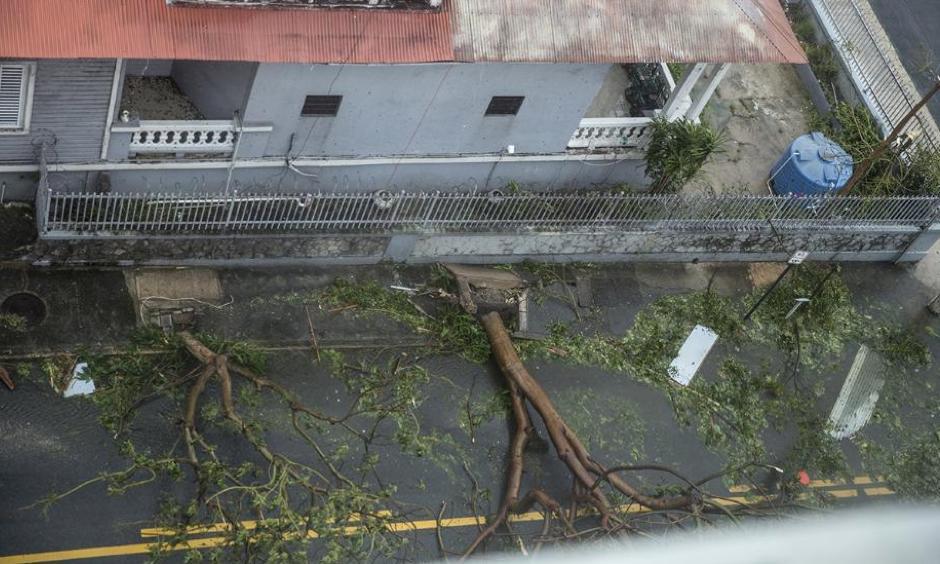 Hurricane Maria has knocked out power to the entire island of Puerto Rico.
The director of the State Agency for Emergency Management and Disaster Management, Abner Gómez, said that 100 percent of the subscribers of the island's Electric Energy Authority are affected, Primera Hora reports.
...
There are reports of widespread damage on St. Croix in the US Virgin Islands, the VI Consortium reports, and many are pleading for help in compromised buildings. Major flooding is being reported on St. Thomas.
On Monday, President Donald Trump declared states of emergency for Puerto Rico and the Virgin Islands, as thousands prepared for the possibility of another strike from a major hurricane. The declaration allows federal assistance to be made available to the islands for response efforts, the president said in a statement.
The storm killed at least two people on the island of Guadeloupe after making landfall Monday night as a Category 5 hurricane. Seven deaths have been reported on the neighboring island of Dominica.
The storm weakened to a Category 4 before making a second landfall in Puerto Rico early Wednesday morning.
"No generation has seen a hurricane like this since San Felipe II in 1928," Puerto Rico Governor Ricardo Rosselló said Tuesday. "This is an unprecedented atmospheric system."
...
San Juan Mayor Carmen Yulín Cruz said that half the city is flooded.
"We're looking at 4 to 6 months without electricity," she said.