In Queens, chronic flooding and sea-level rise go hand in hand
,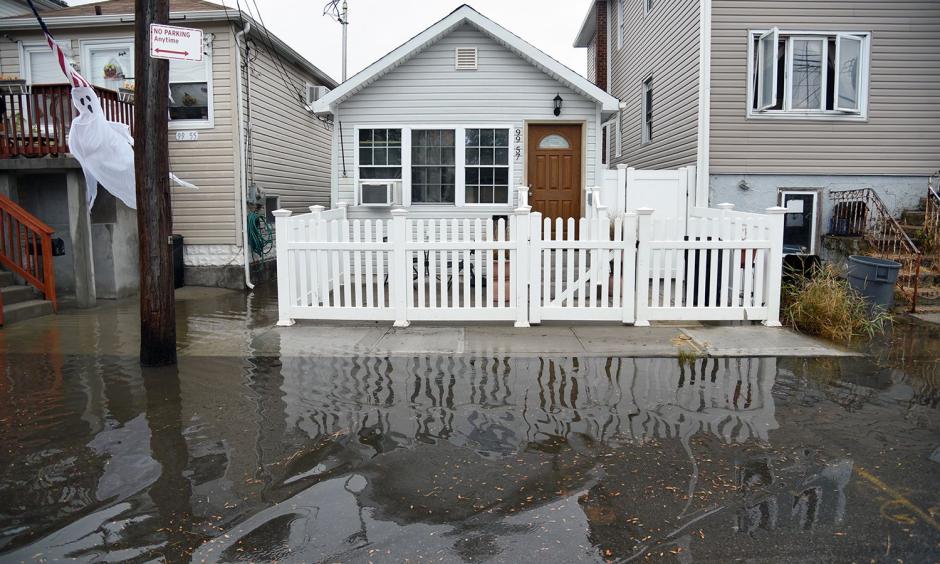 If you'd like to get a good picture of New York City's struggle against sea level rise, head to Hamilton Beach and stand in the middle of the road.
Every month during the highest tides, the streets of this small Queens community are flooded by the waters of Jamaica Bay. At first, as the saltwater starts to trickle in from Hawtree Creek, the small puddles forming around curbs and storm drains don't appear to be so bad. But as the tide continues to rise, the roads are quickly submerged.
...
Hamilton Beach is just one of several New York City communities that are regularly flooded by high tides. Many of these neighborhoods are clustered around Jamaica Bay, including nearby Broad Channel and Howard Beach, and in each of these areas, saltwater has come up into the streets every month for decades. In recent years, however, residents have reported a dramatic increase in the frequency and volume of these floods.
"It really has gotten worse over the years, as you talk to some residents who have been here, or their grandparents were here," says Joseph P. Addabbo Jr., the New York state senator for District 15, which encompasses Hamilton Beach, Howard Beach, Broad Channel, and several other chronically flooded Queens neighborhoods. "People have lived in there for generations, so they understand it, they know how to live with it, but they will also tell you that is has changed over the years," Addabbo explains. "If not more frequent, there is certainly more water."
These local observations are supported by larger studies, which have reported an increase in tidal flooding in many parts of the coastal United States. "Federal scientists have documented a sharp jump in this nuisance flooding—often called 'sunny-day flooding'—along both the East Coast and the Gulf Coast in recent years," according to a 2016 New York Times article. "The sea is now so near the brim in many places that they believe the problem is likely to worsen quickly."