The rain stopped, but Matthew is still punishing Americans across South
,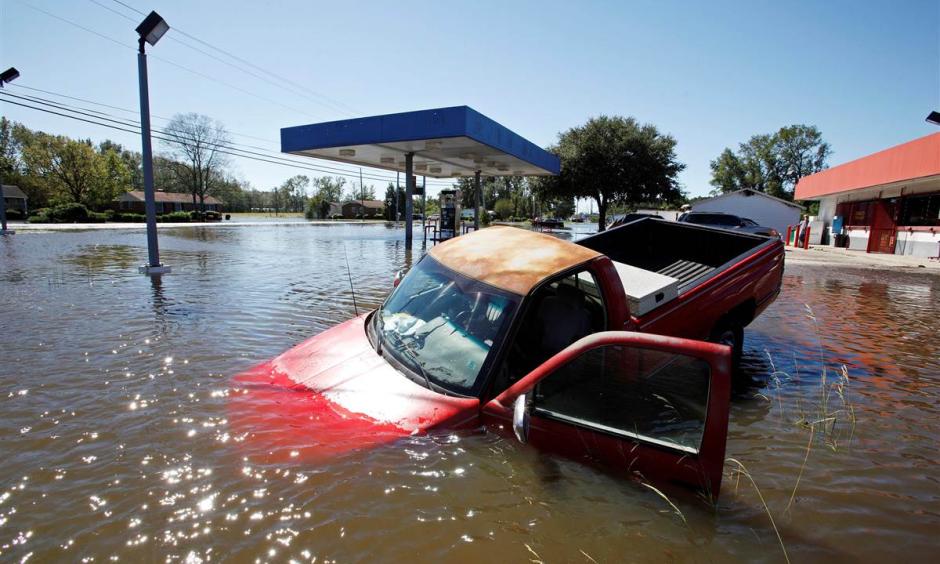 Hurricane Matthew may be long gone but much of the Southeast was still suffering early Monday as floodwaters continued to rise, stranding hundreds of people.
The storm has killed at least 30 people as it churned across five states — three in South Carolina, three in Georgia, one in Virginia and 11 in North Carolina. In Florida, 12 people have died, three as direct result of the storm and nine who were killed by carbon monoxide poisoning, electrical power failures and other complications.
In Georgia, roughly 124,000 Georgia Power customers were still without electricity, the company said Monday. In South Carolina, Gov. Nikki Haley said that she asked the president to declare 13 counties as major disaster areas — a number she expected to grow. River flooding remained a serious problem, she said during a news conference, and evacuations were continuing.
North Carolina was still reeling. Though the hard-hit state was enjoying dry skies after an historic weekend that saw 18 inches of rain in some areas, according to the National Weather Service, all of that water was now flowing down from small streams into major rivers.
On Monday night, 300 people were evacuated from a sub-division north of Fayetteville after inspectors found "issues" with a dam and authorities issued a flash flood warning, Moore County emergency manager Scot Brooks told NBC News.
Some 18 river gauges in the state were registering major flooding and several rivers broke their record crests by several feet Sunday. During a news conference on Monday afternoon at the Tar River, which was expected to rise to 17 feet above flood stage — a level not seen since Hurricane Floyd, according to The Associated Press — North Carolina Gov. Pat McCrory said that most victims had drowned in their cars.
And the rivers were "still on the rise" Monday, according to NBC News meteorologist Bill Karins, who said that Kinston, 70 miles southeast of Raleigh, could see a peak Thursday that eclipsed even that of 1999's devastating Hurricane Floyd.
"Historic rainfall in eastern North Carolina is slowly making its way from the small rivers and streams into the major rivers," Karins said.
President Barack Obama signed a disaster declaration in 31 North Carolina counties on Monday. More than 2,000 people stayed in shelters overnight Sunday and thousands more had been rescued, including 2,000 people in the city of Lumberton, about 70 miles inland, where helicopters and boats were needed, McCrory said.
"Lumberton right now is a disaster," he said. "These people have lost everything."