Last updated December 21, 2019

Record-breaking Texas heat overwhelms electrical grid and endangers residents



 United States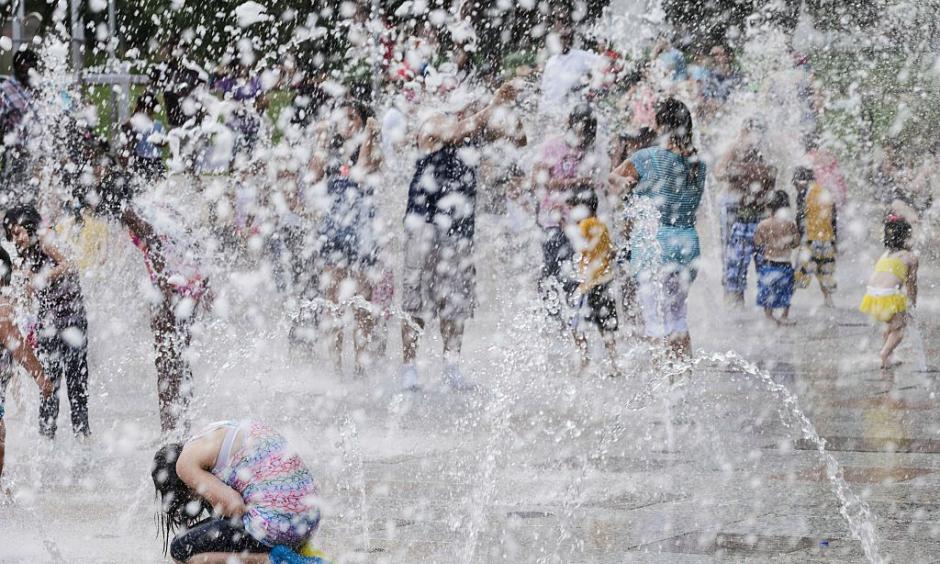 A deadly heat wave across Texas is testing the state's electrical grid and endangering residents as unrelenting temperatures tick higher. The typically hot Southern state is seeing dramatic conditions during a sweltering summer that has overwhelmed the United States and a number of other countries.
Record-breaking heat has hammered the Lone Star State since late last week. A heat advisory is currently in place for more than 34 million people across the country as of Monday morning, with a large concentration based in Texas. The capital city of Austin set a daily heat record on Friday when temperatures climbed to 104 degrees Fahrenheit at Austin-Bergstrom International Airport, some 10 degrees warmer than is typical for the city at this time of year.
Austin isn't alone. Multiple Texas cities reported five to six days in a row with temperatures over 100 degrees. An advisory issued last Thursday included the north Texas Dallas-Fort Worth metro area for the first time since 2011. On Saturday, Fort Worth saw a blistering high of 106 degrees, a trend reflected across the state throughout the week.
At Enchanted Rock, a Texas state park located near Fredericksburg, park rangers reported last Thursday that the pink granite mountain's surface temperature was 133 degrees.
...
Hot weather is nothing new for Texas, which routinely experiences higher temperatures relative to the rest of the United States, but the current onslaught of heat has led many to point to climate change as a key culprit. While no single event can be specifically attributed to climate change, the pattern of heatwaves experienced recently is consistent with what scientists say can be expected from from the phenomenon.