Record floods in Missouri spur debate over levees
,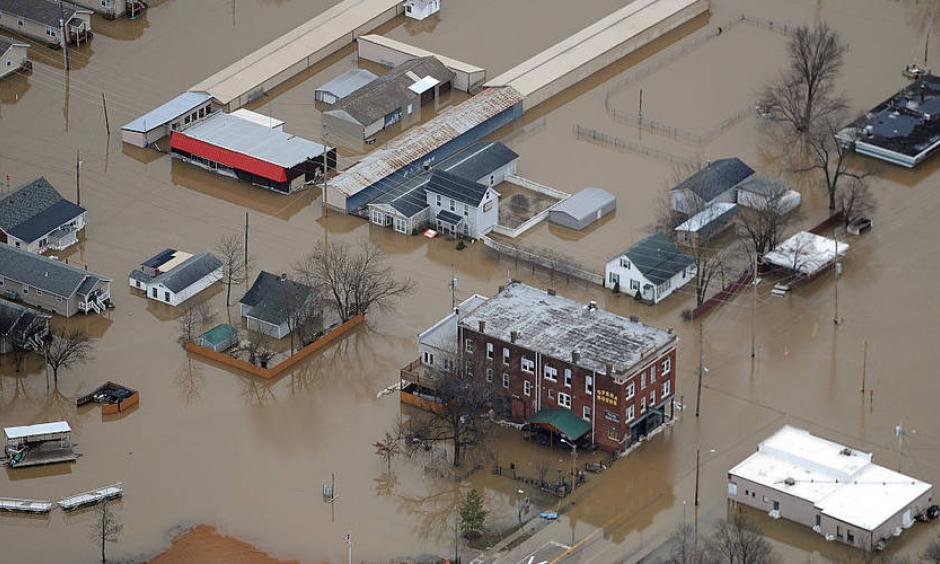 Flooding in Missouri reached historic levels at the end of last year. It was especially acute in the St. Louis region, where floodwaters caused hundreds of millions of dollars in damage to homes and businesses. While some officials blame the floods on Mother Nature, others contend bad public policy decisions made things worse...
[Missouri Governor Jay Nixon] said the recent flooding had nothing to with dikes, dams or levees. "It happened because a unique weather pattern dropped over 10 inches of rain in a short period of time in hill country with thin soil," Nixon said. "And when that happens, you're going to have floods"