Record highs broken twice as often as record lows
,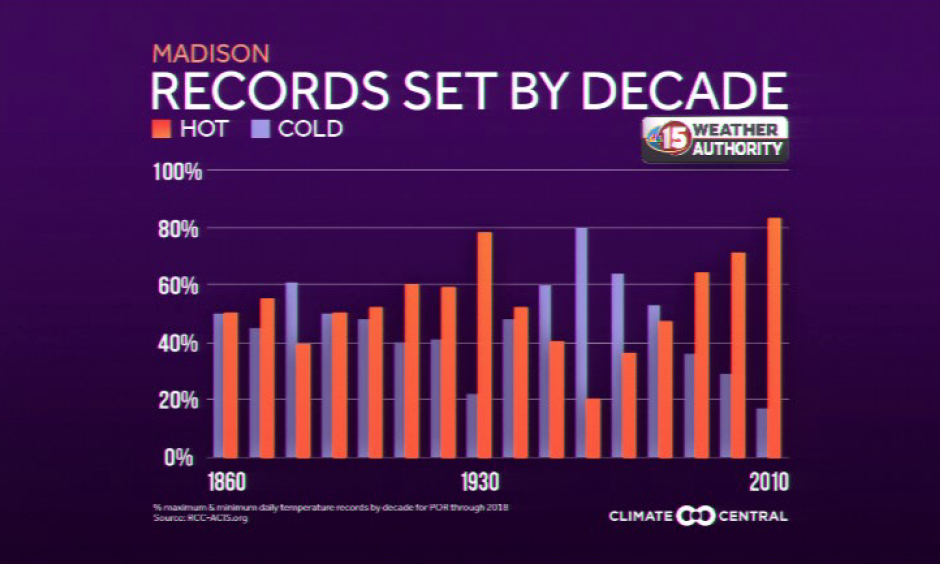 With the recent record-breaking cold, we decided to take a look record high temperatures compared to record low temperatures across the United States. Data shows daily record highs have outpaced record lows with a ratio of roughly two to one!
...
Extreme heat is the deadliest form of extreme weather in the United States, outpacing flooding and causing more deaths than tornadoes and hurricanes combined. Extreme heat is especially risky for vulnerable communities and relatively cooler climates, where risk perception and preparedness is generally lower.