Record-setting Tropical Cyclone Ambali intensifies from tropical storm to borderline Category 5 monster in 24 hours
,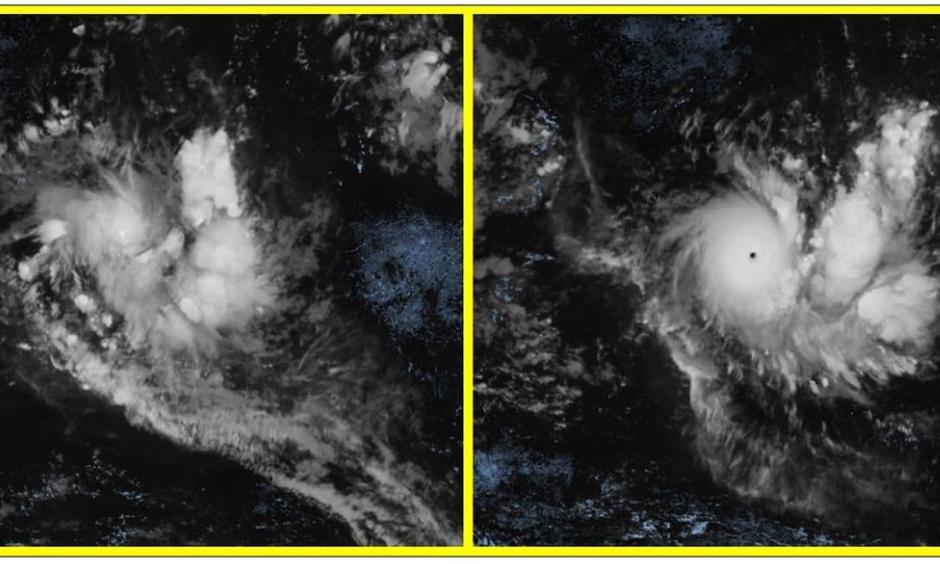 Signals Summary: As climate change warms oceans, more heat is available to power cyclones, raising the limit for potential cyclone wind speed. There is strong evidence that climate change may be responsible for the recent observed increase in the intensity of tropical cyclones, as measured by wind speeds and central pressure.
---
On Thursday morning, Tropical Cyclone Ambali was named in the Indian Ocean, with an intensity equivalent to a tropical storm. By Friday morning local time, it had transformed into a borderline Category 5 behemoth. The cyclone's extremely rapid intensification rate is likely to beat out anything ever observed in the Southern Hemisphere...
...
It's part of an ominous trend of recent storms that bears a strong climate connection, according to scientific studies.
...
Though the storm won't impact land, it's grabbing headlines and captivating meteorologists alike, thanks to its unprecedented bout of extremely rapid intensification.
All told, the storm's satellite-estimated wind speeds increased by 115 mph in 24 hours.
...
Contributing to Ambali's rapid intensification were plentiful warm ocean waters and calm upper-level winds.
...
If it seems to you as though rapid intensification is happening with virtually every major storm these days, you're not alone. Scientists have shown this trend is probably connected to climate change.
Kerry Emanuel, a professor at the Massachusetts Institute of Technology, has warned that climate change is likely to dramatically increase the frequency of rapid intensification.