Remarkably wet winter so far in California...and more storms to come.
,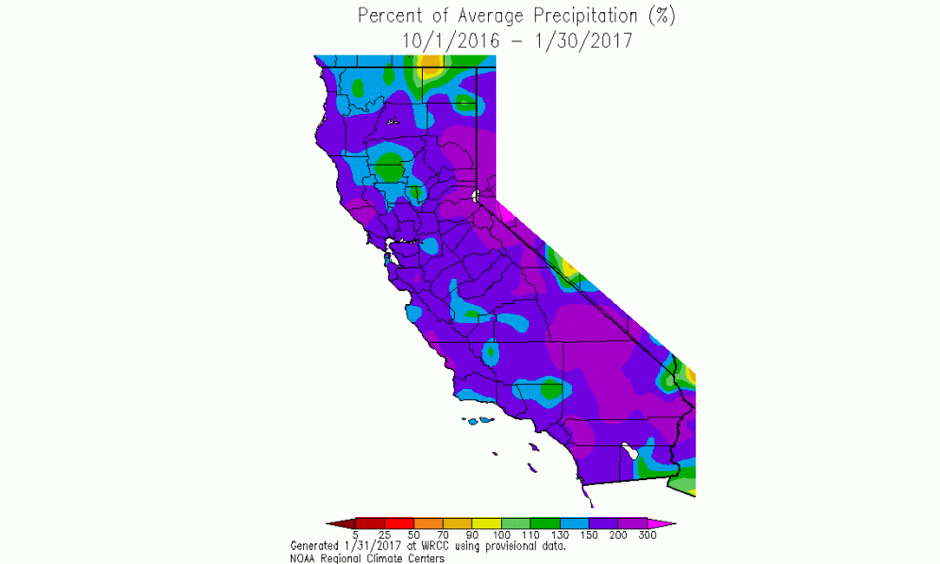 "Is the California drought over?"
It's a question I have been receiving quite frequently over the past few weeks, so I thought it would be worth addressing here. One place to turn to for a quick answer is the Drought Monitor, which would suggest that the drought across much of Northern California is indeed over, but that the drought in much of Southern California remains severe. Indeed, from a "surface water" perspective (i.e. that relating to the water present in rivers, lakes, streams, and man-made reservoirs) the Northern California drought is essentially over, while it lingers at a reduced intensity in the south. But there are multiple ways to define drought–and if one extends the definition to include the state of groundwater aquifers and the health of ecosystems, the long-term impacts of California's severe drought linger across nearly the entire state. It will be interesting to see whether wet conditions continue for the rest of the rainy season, and whether late winter and spring temperatures will be cool enough to sustain the impressive Sierra Nevada snowpack into the early summer months.